DEWA completes transformation of smart power plants system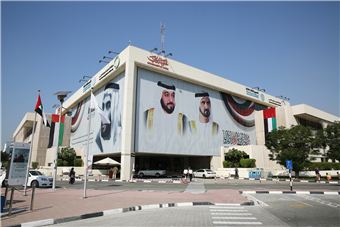 Dubai Electricity and Water Authority (DEWA) has transformed all its independently-operating power stations into a network of smart-grid-enabled smart power plants.
This is a step forward for DEWA's clear and integrated innovation-based strategy to adopt new initiatives, plans and technologies, and it supports the UAE National Innovation Strategy, to make the UAE one of the most innovative countries in the world. It also supports the Dubai Innovation Strategy to make Dubai the most innovative city in the world.
The project involves the development of information systems at each station to transmit joint performance data, as well as the development of the one-way data diode (ODD) and using it to protect each station from cyber-attacks.
Designed in 2014, DEWA Smart Power Plantssystem has transformed its existing power station data into a series of reports that can be used by DEWA specialists to support their decision-making, and transform the huge amount of data into an innovative graphic display. This provides a comprehensive and transparent real-time view of the status of stations, so that staff cananalyse problems such as technical failures, and support rapid and accurate decision-making, especially during emergency situations.
"DEWA'sSmart Power Plants system is designedto achieve the vision of His Highness Sheikh Mohammed bin Rashid Al Maktoum, Vice President and Prime Minister of the UAE and Ruler of Dubai, who said that, "Innovation must become a government habit, a daily practice, and a solid institutional culture.
The new objective of ourgovernment is to become the most innovative in the world,""said HE Saeed Mohammed Al Tayer, MD & CEO of DEWA.
"Within the framework of our vision to become a sustainable innovative world-class utility, we are actively promoting and implementing initiatives to develop data systems in an innovative way.
This system, which has gained local and global recognition for its high level of innovation, has been a core factor in DEWA achieving the world's leading service standards for the services it currently provides."
The system has acquired a smart advantage by using DEWA's manpower,expertise, and knowledge,and including it in its functions. It then uses the data to analyse events and issue smart reports, providing an advanced level of support to decision makers.
DEWA Smart Power Plants system allows for the monitoring of equipment at each station and compares it with other stations, which speeds the process of finding solutions formany problems.
The ODDhas received great acclaim locally and globally. In 2014, it won the UAE.Ideas Award. In 2016, the smart power plants system won the Heroes category at the United Nations World Summit on the Information Society (WSIS) Forum in Geneva.
Follow Emirates 24|7 on Google News.