DEWA institutionalises sustainable reading through 14 initiatives targeting 11,000 employees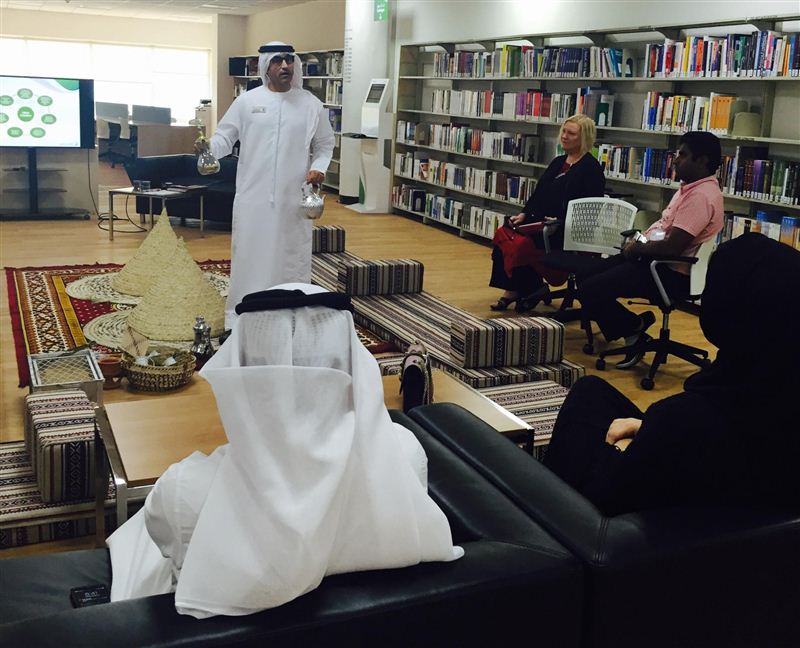 The UAE in general, and Dubai in particular, is a global knowledge-based economy thanks to the vision of the wise leadership to spread a culture of reading in society, while establishing the UAE as a capital of content, culture and knowledge, promote Arabic as a language, and encourage reading.
This is achieved by making books available to ensure a positive change in society, and raise a cultured generation of readers who contribute to enhancing the UAE's cultural development.
Dubai Electricity and Water Authority (DEWA) is committed to promoting reading and knowledge through various programmes and activities.
This is part of DEWA's efforts to support the directives of HH Sheikh Khalifa bin Zayed Al Nayhan, President of the UAE, who declared 2016 as the Year of Reading and was approved by the UAE Cabinet under the leadership of HH Sheikh Mohammed bin Rashid Al Maktoum, Vice President and Prime Minister of the UAE and Ruler of Dubai. Since 2012, DEWA has worked to instil a habit of reading in the younger generation.
Reading opens the mind and is a habit shared by successful people around the world.
"Our knowledge initiatives and activities are guided by the vision and guidance of His Highness Sheikh Mohammed bin Rashid Al Maktoum, to build a community of reader in the UAE. We realise the importance and impact of reading on people's lives. Since the beginning of 2010, a department has been dedicated in DEWA's organisational structure to manage knowledge and reading activities.
We have developed a policy for knowledge management and related strategies and approaches in line with the strategic initiative of Dubai Government in order to be a sustainable educational organisation.
We have also adopted the legislative procedures of the National Reading Law to make reading an integral part of our work as a government organisation.
DEWA's reading agenda includes many integrated programmes that work in parallel to promote reading over the next 10 years and make it a lifestyle and a daily habit among staff and their families," said HE Saeed Mohammed Al Tayer, MD & CEO of DEWA.
"DEWA is committed to its role as a socially-responsible government organisation that not only provides electricity and water services but also organises activities, launches knowledge initiatives, and allocates budgets to support these programmes and promote a knowledge-based economy in the UAE.
This supports the directives of the wise leadership and the UAE Vision 2021 to build a knowledge-based economy by encouraging young people to embrace knowledge and be innovative and creative to lead the future and establish reading as a way of life in the UAE. DEWA works closely with many government and private organisations to establish a knowledge environment that supports our aspirations in raising a well-educated generation, and promote a passion for culture, reading, and knowledge in society," he added.
"DEWA is a one of the pioneering organisations to dedicate a department for knowledge management as an independent unit concerned with the implementation of reading and knowledge initiatives in order to create an environment that motivates members of society to discover knowledge within books," added Al Tayer.
In line with the National Reading Month and the Year of Giving, DEWA has allocated an additional budget to support innovative knowledge initiatives for promoting and disseminating knowledge and reading in society and among the younger generations. These initiatives include Knowledge Ship and Innovative Knowledge Labs for Future Generations, which have been developed in cooperation with concerned organisations in the UAE.
Follow Emirates 24|7 on Google News.