DEWA issues Regulations for Electrical Installations 2017 booklet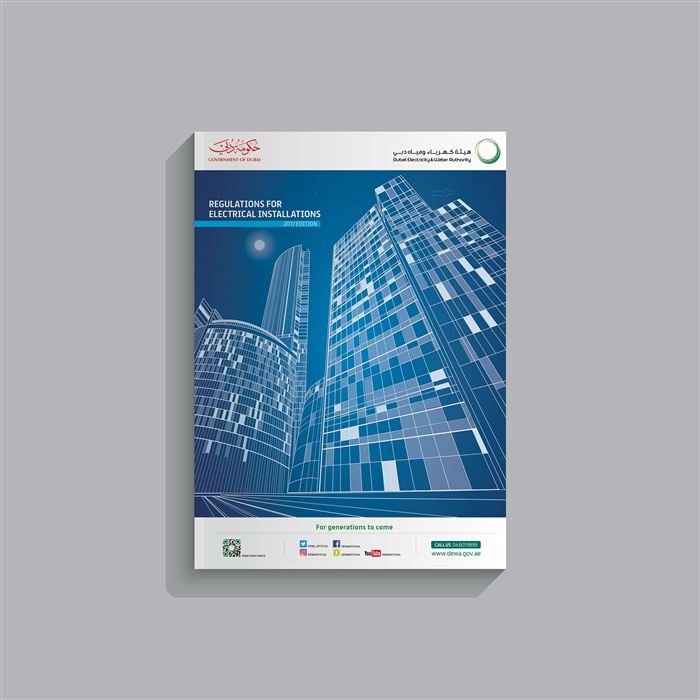 Dubai Electricity and Water Authority (DEWA) has issued its Regulations for Electrical Installations 2017 booklet to provide dealers, consultants, electrical engineers and technicians with a guide for the installation and checking of electrical connections, ensuring both their protection and customers.
This is part of DEWA's efforts to facilitate its procedures and adopt the best international practices in adherence with the directives of the wise leadership and minimise any hazards that may result from faulty electrical connections.
This shows DEWA's efforts to adhere to technical requirements and the latest safety guidelines for installing electrical connections, to ensure the efficient installation of integrated systems to ensure the best standards in health and safety.

"DEWA is committed to achieving the vision of His Highness Sheikh Mohammed bin Rashid Al Maktoum, Vice President and Prime Minister of the UAE and Ruler of Dubai, by offering world-class services in adherence with our vision to become a sustainable innovative world-class utility. By issuing this booklet, we aim to build bridges of trust with our stakeholders, by ensuring continuous development, according to the latest international standards of safety and security in the workplace.
We are working to implement DEWA's strategy that focuses on promoting safety and environmental stability, while providing water and electricity services at the highest standards of availability, reliability, efficiency and safety," said HE Saeed Mohammed Al Tayer, MD & CEO of DEWA.

"DEWA works according to the highest standards of health and safety, to achieve the UAE Vision 2021, to transform the UAE into one of the best countries in the world by 2021.
DEWA also supports the Dubai Plan 2021, to transform the Emirate into one of the smartest cities in the world with clean, healthy and sustainable environmental elements. DEWA has launched a number of programmes and initiatives to promote health and safety among stakeholders."

"DEWA launched its Health and Safety Week, which is organised annually to promote the highest standards and practices in health, safety and sustainability.
DEWA has achieved a safety and security score of 98% and is considered a leading organisation in this field.
DEWA has also achieved a zero-accident rate, and became the first organisation in the world to win both the Sword of Honour for health and safety and the Globe of Honour for Environment from the British Safety Council for five consecutive years.
DEWA was one of 50 institutions worldwide who won the Globe of Honour and one of only seven international organisations to be awarded with both the Sword of Honour and the Globe of Honour at the same time," added Al Tayer.
Follow Emirates 24|7 on Google News.