DEWA launches first 132/11 kV substation at d3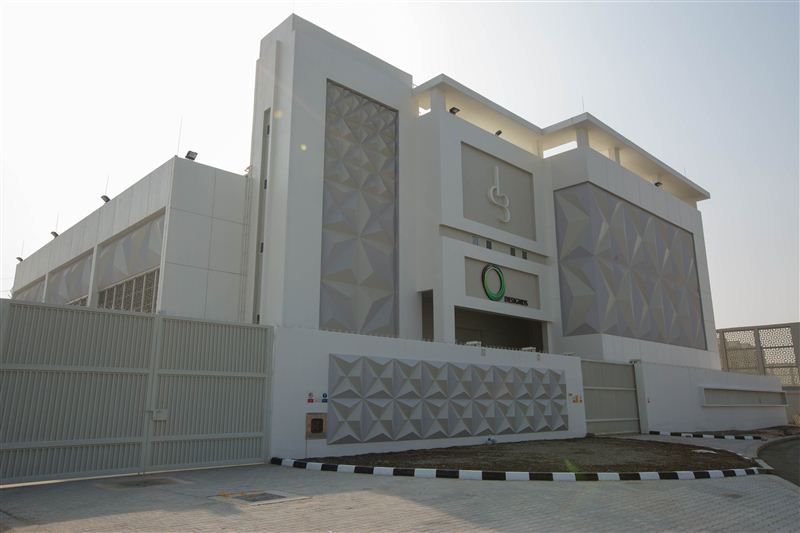 Dubai Electricity and Water Authority (DEWA) has announced the launch of the first 132/11 kV substation at Dubai Design District (d3), in collaboration with TECOM Group; the developer and operator of d3.
The substation is the first of three that will support d3's innovative business partners as well as the events and activities hosted within this vibrant destination.
The first d3 substation will provide current and future power requirements for d3 with a total capacity of 178 megawatts (MW) to support lighting, district cooling, and general power requirements. The new station mirrors d3's unique design and enhances the creative environment provided to all visitors and partners.
"DEWA strives to achieve the directives of Sheikh Mohammed bin Rashid Al Maktoum, Vice President and Prime Minister of the UAE and Ruler of Dubai, to develop an integrated infrastructure for the energy sector, based on the highest standards of availability, reliability, efficiency, and safety. This has helped us achieve advanced results in the global competitiveness indices related to obtaining electricity. We continuously seek to improve our energy-related developmental plans and projects to meet the needs of customers, developers and other business sectors too. The construction of the first d3-132/11 kV substation is part of DEWA's efforts to achieve its vision to become a sustainable and innovative world-class utility," said Saeed Mohammed Al Tayer, MD & CEO of DEWA.
"The project is a first of its kind in the region, with plans to launch two more substations in d3 in the future. DEWA continuously works on developing its water and electricity infrastructure, and enhancing its services' reliability and efficiency by launching ambitious projects to actively increase our effective contribution to Dubai's economic growth and prosperity. We follow our strategic plan which is aligned with Dubai Plan 2021 to enhance Dubai's leading position as an international role model for electricity and water grid effectiveness and sufficiency, to meet Dubai's current and future demand," added Al Tayer.
"TECOM Group contributes to Dubai's economic development diversification, and we are proud to work closely with them. We are pleased to celebrate their success, and provide them with support in their new business destinations," concluded Al Tayer.
"DEWA has been one of the most prominent national entities to support Dubai's sustainable development, helping achieve the ambitious goals of Dubai Plan 2021. DEWA exerts great efforts to support TECOM's business communities by supporting our strategic initiatives and qualitative services ensuring a distinguished infrastructure for our customers and visitors," said Dr. Amina Al Rustamani, CEO of TECOM Group.
"We have a close relationship with DEWA and we share the same successes and strategic goals. Achieving the ambitions of Smart Dubai is a priority for us, as we are working hard to deploy distinctive smart services at d3, being the pilot development in achieving this promising vision," added Al Rustamani.
"We are proud of our fruitful collaboration with DEWA to launch the first d3 substation. This is a constructive step to enhance d3 operations as per the highest quality and sustainability standard. We are pleased to have such a design which is in line with d3's modern and sustainable design concept," concluded Al Rustamani.
Follow Emirates 24|7 on Google News.