DEWA launches Shams Dubai Solar Rollers competition for high school students in Dubai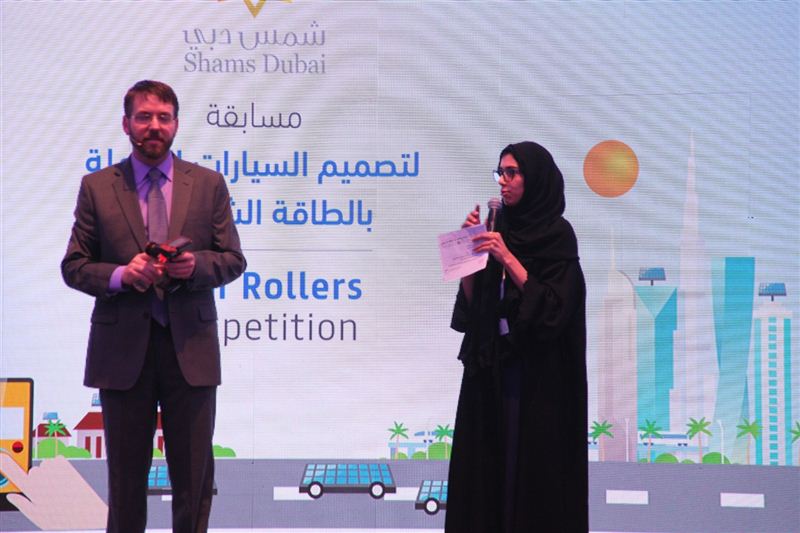 In line with the directives of the UAE's wise leadership to promote innovation and creativity in the clean and renewable energy sector, Dubai Electricity and Water Authority (DEWA) recently organised the Shams Dubai Solar Rollers competition for high school students in cooperation with American company Solar Rollers.
As the first event to be held outside the United States, the competition aims to encourage UAE students to design, build, test, and race solar-powered and remote-controlled cars.
A total of 82 students from 17 different schools registered in the competition, which was first revealed during DEWA's Innovation Week in November 2016.
The participants underwent a two-month online tutoring session to help them design and build their race cars while the actual race will take place in April 2017.
"In line with the directives of HH Sheikh Mohammed bin Rashid Al Maktoum, Vice President and Prime Minister of the UAE and Ruler of Dubai, to promote innovation and research development in all disciplines, including energy, the environment, and sustainability; we seek to train our youth to become the next generation of leaders and experts in this field.
We want them to be actively engaged in solar and clean energy projects in accordance with the goal of Dubai Clean Energy Strategy 2050 to make the emirate a global centre of clean energy and green economy.
The competition witnessed a large turnout of Dubai high school students, which reflects their increased awareness on the importance of clean energy, innovation, and sustainability in line with UAE Vision 2021 and Dubai Plan 2021," said HE Saeed Mohammed Al Tayer, MD & CEO of DEWA.
"Through this competition, the youth will also get involved in initiatives that promote sustainability.
Additionally, the event reflects DEWA as a leading organisation that supports the National Innovation Strategy to make the UAE one of the world's most innovative countries and adheres to the goals of Dubai Innovation Strategy which aims to transform the emirate into one of the most innovative global cities," added Al Tayer.
The participants will race their solar-powered and remote-controlled cars in five different competitions. The winners will be determined based on their total accumulated points earned per race. All winners will receive medals with first position winning AED 10,000, runners-up AED 7,000; and third position receiving AED 5,000.
Follow Emirates 24|7 on Google News.