DEWA recognises winning university teams of 2017 Hackathon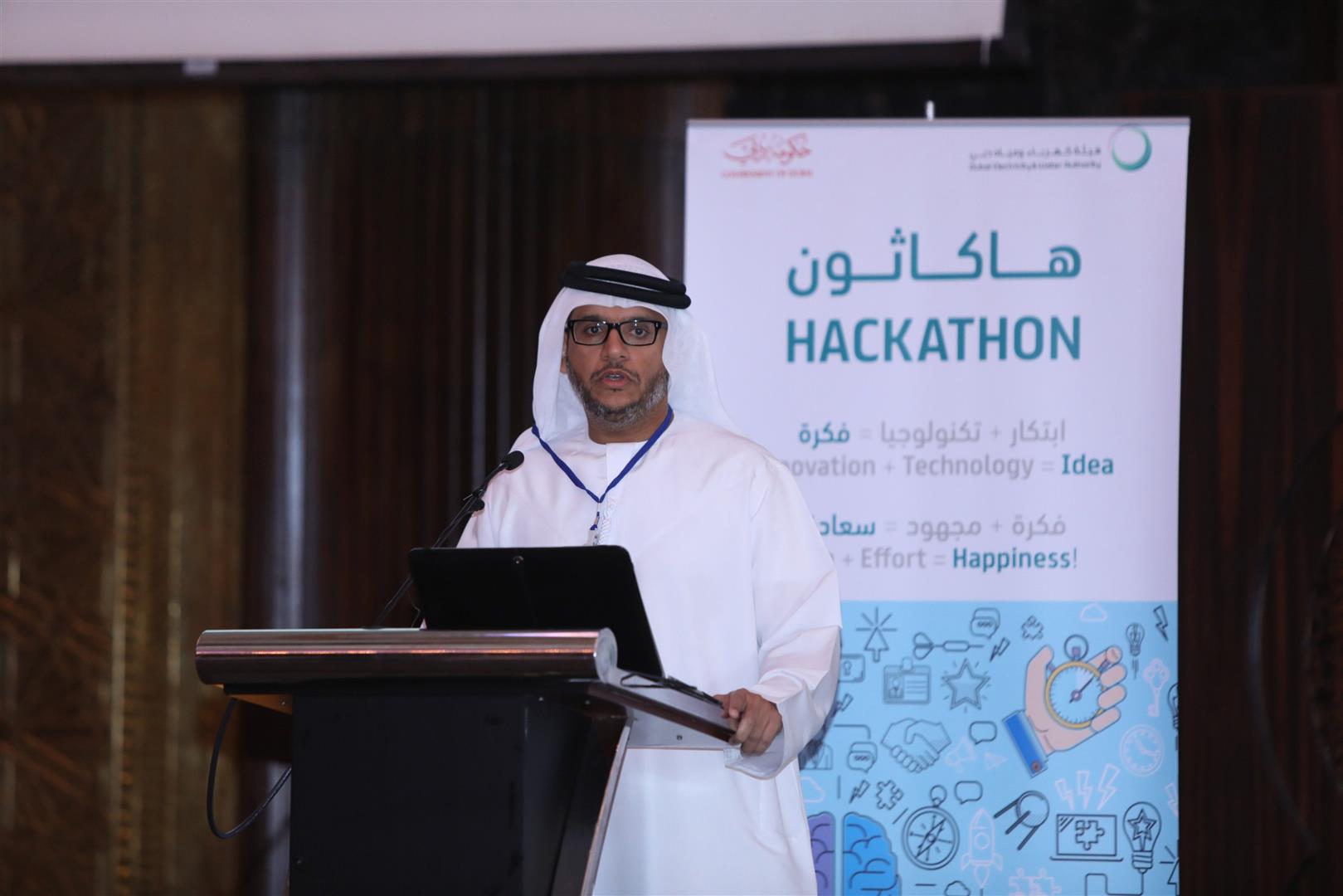 DEWA has organised an event to honour the winning teams in the Hackathon Challenge 2017 at the Raffles Dubai Hotel.
Over 150 students from 24 teams from 30 universities in the UAE took part in the event, which supports the directives of the wise leadership to encourage and spread a culture of innovation amongst young people, and promote innovation. The winning teams included the American University of Sharjah, University of Sharjah, Amity Dubai University, Bits Pilani Dubai Campus, and Heriot-Watt University, Dubai.
The Hackathon Challenge motivated university students to provide creative ideas and innovative solutions that support the organisation's strategic directions to enhance creativity and innovation within itself and those involved. The competition brought together creative youth from various vital disciplines to highlight innovative ideas and solutions in energy, technology, and sustainability.
Saeed Mohammed Al Tayer, MD & CEO of DEWA, expressed his sincere congratulations to the winning teams. "We were very pleased with the great turnout to participate in the competition and the enthusiasm of the participating university students, which shows that young people are fully aware of the importance of innovation in keeping pace with rapid developments around the world, and their ability to put forward ideas and innovative solutions that contribute to the manufacture of a bright future that meets the aspirations of society."
This participation is the result of the guidelines of Vice President, Prime Minister and Ruler of Dubai, His Highness Sheikh Mohammed bin Rashid Al Maktoum, to support young people, explore the future, employ creative potentials and involve the younger generations in achieving sustainable development in all its environmental, social, and economic aspects to build a brighter future, he added.
Through the launch of youth-focussed programmes and competitions, we aim to foster innovation, attract new innovators and serve the organisation's strategic objectives to achieve sustainability, drive smart transformation and contribute to the translation of the Smart Dubai Initiative's objectives to make Dubai the most intelligent and exciting city in the world, and the 10X Initiative to propel Dubai 10 years ahead of other cities, said Al Tayer.
Follow Emirates 24|7 on Google News.