Dh100,000 Dubai gold scam: Fake credit card, passport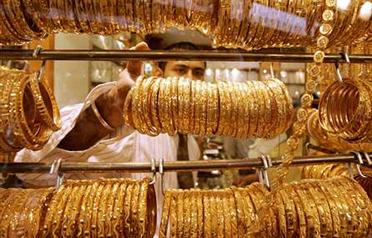 A Nigerian is accused of using a fake passport and a forged credit card to buy jeweler worth Dh100,000.

According to the case before the Dubai Criminal Court, on May 7, the accused, RO, 47, accompanied by another African went to a jewellery shop in a mall and approached the Indian salesman, OA, 31.

RO chose some jewellery worth Dh32,745 and his companion presented a credit card to pay.
When the machine did not accept the card, the two asked the salesman to put the jewellery aside and promised to come in the next day.

"The two came on the following day and present a credit card which worked," said the salesman.

However, one day later the jewellery store got a message saying the card used was a forgery.

Meanwhile, the two Africans headed to another jewellery shop in the same mall and bought more gold worth Dh34,000 via the same credit card.
This salesman asked the buyers to present an ID.

The customer presented a Liberian passport that carried his picture and Dubai International Airport stamps.

The next day, the buyer and his friend approached the same shop and bought even more gold worth Dh32,000 and used the same credit card.

This shop also was then informed that the credit card was forged.

Dubai Police managed to arrest RO in the mall, but his accomplice ran away.

Criminal investigation proved that the passport was forged.

RO has denied knowing that the documents were forged. He claimed that a Liberian handed him over the passport and the credit card to buy gold.
Follow Emirates 24|7 on Google News.