Dh100 million mansions sold in Dubai's MBR District One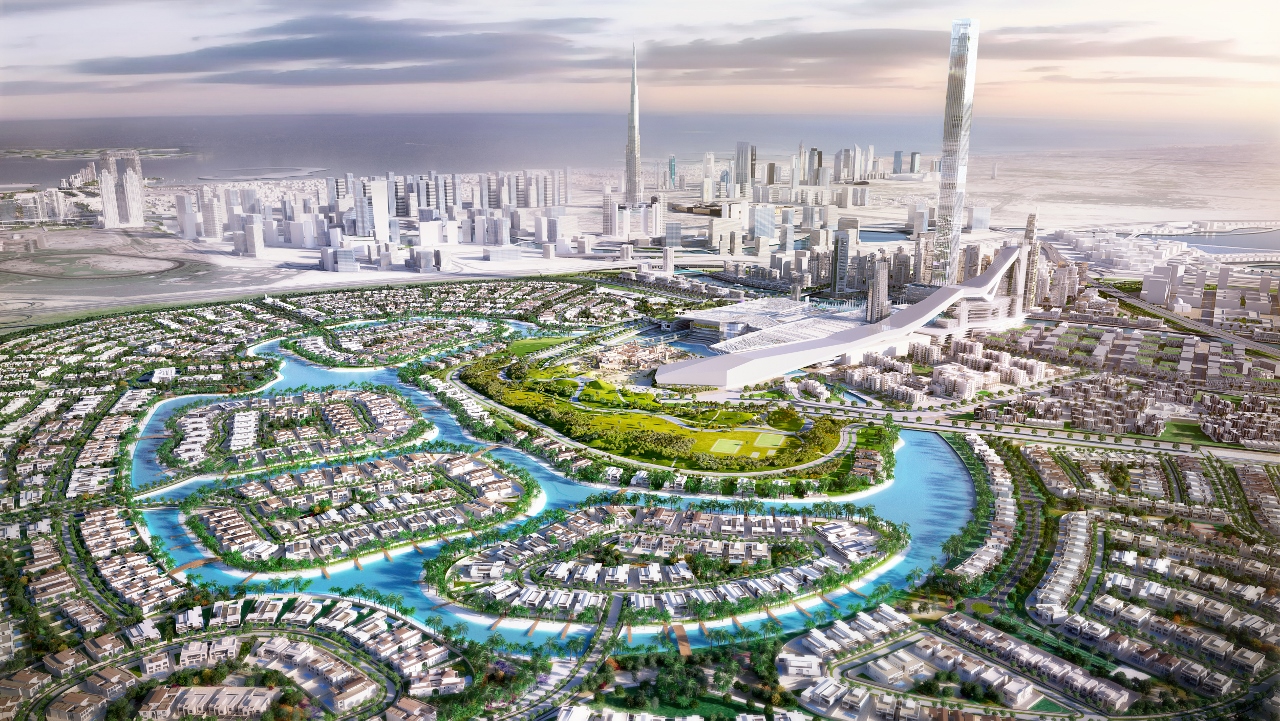 Meydan Sobha, the developer of the Dh21-billion mega Mohammed Bin Rashid Al Maktoum City – District One, has sold mansions costing up to Dh100 million.

"Yes, there is demand for these eight-bedroom mansions and we have sold quite a number of them," PNC Menon, Group Chairman, Sobha Group, told Emirates 24|7, post launch of the third phase of the project.

Saeed Humaid Al Tayer, Chairman of Meydan Group, revealed that the project would target the upscale market and the show mansion would be completed by May 2016.

Meydan Sobha is a joint venture project between Dubai's Meydan Group and India's Sobha Group.


The first and the second phases, comprising almost 460 villas, have been fully sold out.
The third phase will have 217 villas. Though the prices of the new phase were not disclosed, prices started from Dh15 million onwards in the earlier phases.

"We are creating a beautiful, luxurious community offering the most central freehold villa properties in the heart of the city's centre overlooking what will become the world's largest crystal lagoon," Al Tayer said.


Optimism

Maintaining an optimistic view on the Dubai real estate market, Menon said they were committed to meeting their delivery schedule.

"Construction of both phases is progressing well. We expect keen demand for the villas in the new phase as well, as we are offering home owners with bigger plots, a variety of new floor plans and an option to include a basement."

The handover for phase one will commence mid-2016, while phase two will be completed by 2017.
To meet the 2018 handover date for phase three, the developer currently has over 9,000 workers on site for the construction of the villas, with another 1,000 engaged in infrastructure works.
Major buyers in the project are from the Far East, North and South America, and India.
District One, situated close to the Meydan One, will house a shopping mall, the world's tallest residential tower and indoor ski-slope, will have one of the largest - a seven kilometre Crystal Lagoon and manmade beachfront – and a 14 kilometre boardwalk.
The company has already delivered the 8.4-kilometre cycling and running track.

Integration

Asked how the master developer was working on integrating the transport network in the MBR City development, Al Tayer said they have been working with the Road and Transport Authority, Dubai Municipality and other authorities to ensure was a cohesive development.
"Since 2007, we have worked with authorities to revisit our infrastructure phases.
"The phases have not been on an ad hoc basis. The Al Khail Road improvement is part of efforts to improve the network in the development," he added.
Follow Emirates 24|7 on Google News.