Dh2.55 million paid for UAE mobile number 052-1111111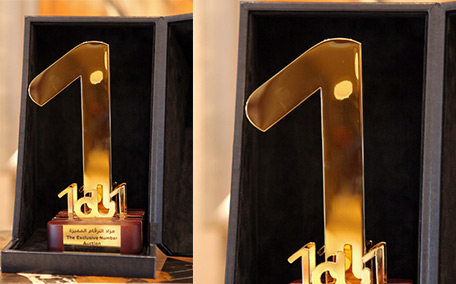 Emirates Integrated Telecommunications Company, or Du, sold a special number – 052-1111111 – for Dh2.55 million at an auction held on Saturday.
Mobile number – 052-5000000 – was sold at Dh1.01 million, the company said in a statement.
Sources stated that number – 05212222222 – fetched Dh435,000.
Overall, the auction raised Dh7.114 million
"We strive to link public auctions to supporting important social and local issues.
"This falls under our continued efforts to transform the corporate social responsibility domain," Ahmed Aburahima, Executive Vice-President, Government Relations, Du, said in a statement.
"We look forward through allocating part of the auction proceeds to support and create awareness about Al Jalila Foundation's initiatives as it endeavours to improve medical efforts in the UAE and positively contribute to the health sector."
The auction was organised by OnLine Auctions.
In an earlier statement, Du said that the 2016 edition follows the unprecedented success of last year's auction and was in line with its continued efforts towards sustainability.
In April 2015, mobile number 052-2222222 sold for Dh8,010,000 to a UAE-based businessman.
Follow Emirates 24|7 on Google News.