Dh20k fine, 70 black points for not hiring locals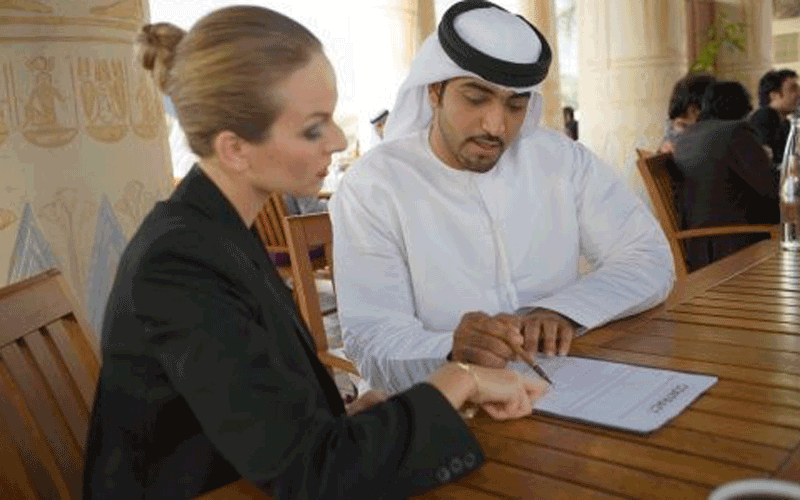 Companies that fail to abide by rules to employ nationals will be fined Dh20,000 as part of new punitive measures to be enforced by the UAE in April, 'Al Ittihad' newspaper reported on Wednesday.
The Ministry of Labour will begin imposing fines and add 70 black points to the record of any firm that does not meet terms set by the cabinet for the employment of sufficient number of nationals, the semi-official Arabic language daily said.
"The ministry will start enforcing such measures in April…any firm which does not comply with the new rules will be fined Dh20,000 and have 70 black points added to its record," the paper said.
"The black points will remain in the company's records for one year and could prompt the ministry to downgrade the company to the lowest category in the classification of private sector institutions."
Under the new rules, companies hiring nationals should have the employee's name and data printed in the job contract and issue a labour card for the employee so it will be linked to the social security general authority showing the name of that company.
The measures are intended to provide an accurate data on the employment of nationals and ensure companies will not circumvent regulations aimed at providing jobs to natives in the private sector.
Citing figures by the authority, Alittihad said around 10,700 national employees in the private sector were recorded in its files by the end of September last year while those registered by the labour ministry were nearly 14,000.
"These punitive measures are within the framework of the overall job nationalisation policy which is intended to encourage the private sector to open its doors to the nationals and ensure the job relationship between a national and a private sector establishment is real not just on paper," the paper quoted a ministry source as saying.

Follow Emirates 24|7 on Google News.