DMI channels to launch reality show on fashion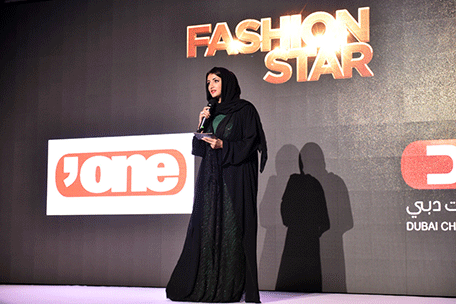 Dubai Channels Network (DCN), a division of Dubai Media incorporated, has announced the launch of its new reality TV show 'Fashion Star', a first-of-its-kind on Arab TV channels that will showcase Arabic talent in the field of fashion design.
Featuring internationally acclaimed icons of the fashion world including Reem Acra, Hanna bin Abdel-Salam, Ramzi Tabiaat and TV presenter Leila bin Khalifa, the show is scheduled to air on Dubai One channel and First Dubai channel starting February 3, 2016.
Sarah Jarman, Director of Dubai One channel, said: "Given the large-scale logistical and production challenges involved, Dubai Channels Network will closely monitor the operations of the company producing the programme. This is a first-of-its-kind opportunity for elite young designers from various Arab countries to receive advice and guidance from international designer Reem Acra, alongside an outstanding team of designers including Hana Bin Abdul Salam, a globally recognized Tunisian designer and Lancôme Ambassador, as well as Ramzi Tabiaat, Creative Director of Al Oustoura in Kuwait, and a wide spectrum of fashion experts as guests on each episode."
During the media briefing, Sarah Jarman announced the inclusion of fashion model and Tunisian actress Leila bin Khalifa as the lead presenter of the show. With Fashion Star, Leila will mark her first appearance as a reality TV host in Arabic.
Providing further details, Sarah Jarman added that 12 fashion designers have been selected to compete in the show this season. The first episode has already been filmed in Dubai due to its distinctive design elements.
She said at the end of each episode, three designers will be placed in a 'Danger Zone' following which one will exit the show in the run-up to the grand finale. The winner will stand a chance to win half a million dirhams and the opportunity to display and sell their designs on the website Namshi.com. Participants can also benefit from the experience of learning and developing their prowess as designers through a series of tests and challenges that will be judged by a panel.
Modern designs
Global fashion designer Reem Acra expressed excitement on the launch and the first previews to the public via the Dubai Channels Network. She will lend her expertise and advice to the young crop of Arab designers, all of whom have been selected based on their talent and capacity for innovation. Reem acknowledged the program's ability to mine Arab talent worthy of international acclaim that requires a successful media platform to showcase their abilities.
She added that through the episode time line, the audience will notice the development of the competitors and their work, and said: "I hope the show receives public attention and that our young contestants grow a wide fan-base. Based on the new ideas and contemporary designs the program has in store, as well as the submissions of our ambitious designers, I am optimistic that the show has great things in store.
"Our thanks to Dubai Channels Network, and to all the participating designers who are competing to emerge as 'Fashion Star' and to the sponsors for making this first specialized Arabic show on fashion a reality - with world-class efficiency that could rival any foreign TV show in its class."
The new program will begin airing on Dubai One Channel from February 3, every Wednesday at 10pm UAE time/ 6pm GMT.
Follow Emirates 24|7 on Google News.