DMI honours employees and clients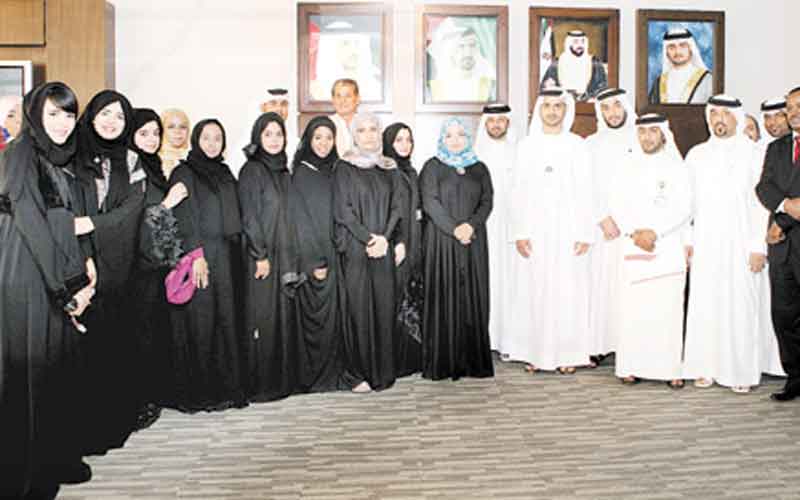 Dubai Media Incorporated (DMI) honoured its staff and a number of clients of the unified electronic proposals system of the Dubai Government.
The ceremony was held as per the directives of Ahmed Abdullah Al Shaikh, Managing Director and Director-General of Dubai Media Incorporated, as part of his aims to strengthen the role of internal and external customers. They play a vital role in making suggestions and ideas that contribute to the development and improvement of services and strategic plans of the DMI," said Faisal Abdullah.
According to Arabic dailies 'Al Khaleej' and 'Al Bayan' the ceremony was attended by a number of managers from various DMI departments as well as representatives from government and private departments.
Faisal Abdullah, Executive Director for institutional support, and Carol El Baradai, Acting Director of quality management distributed certificates of appreciation and gifts to employees and customers.
Employees of General Secretariat of the Executive Council of the Government of Dubai were also hooured at the ceremony.
Carol El Baradai said: "DMI is the first governmental institution to honour dealers of the unified electronic proposals system. The system is one of the effective means taken by the Dubai Government to ensure a standard methodology based on best international and local practises in areas of dealing with the proposals effectively and efficiently."
Follow Emirates 24|7 on Google News.