Does your kid pee in bed? Don't worry, help is at hand in UAE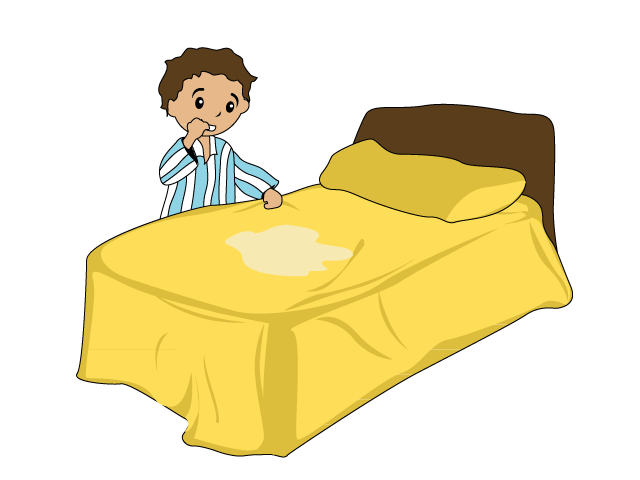 Does your kid pee in bed? Do not worry, he or she is just one of the 50 million children across the world to do so and they make up almost a fourth of all kids with a similar problem.
But help is at hand. A concerned group of hospitals, clinics and doctors in the UAE have launched a campaign called 'Dry Nights UAE' that will educate parents on misconceptions about bedwetting.
The psychological impact of bed wetting amongst 5-12 year-old children is so severe and relatively unknown in the UAE, that compared to other life events, bedwetting ranked second as a major concern for young children, second only after parental divorce.
According to research the psychological impact bed wetting on children will result in many of them performing poorly at school and be subject to bullying or have low self-esteem as a result.
One of the most prevalent misconceptions is that bedwetting has no solution and parents don't seek help to deal with the problem of bedwetting due to shame or embarrassment. Also, some parents believe they must wait for their child to grow out of it. Sometimes parents believe their child is lazy and could stop bedwetting if they tried.
Although the causes of bedwetting are not fully understood, there are several well documented causes for bedwetting. The main reason is increase in urine production during night time (for 70-75 per cent of the cases). Other factors include problems related to the bladder or sleep arousal difficulties.
According to Dr Bariah Dardari, a consultant in pediatrics and neonatology, "Treatment for bedwetting will often help to improve a child's quality of life by taking away any anxiety or low self-esteem as a result of wetting the bed. A popular course of treatment is prescribed medication such as 'Desmopressin', which is not a trade brand but a safe medication that reduces urine production during night time. Other treatments such as alarms also exist and whatever the course, we are recommending parents seek professional advice because for such a major concern, there is a very harmless treatment available."
About the Middle East, Dr Dardari says; "The Middle East, by tradition, has a closed society and many families keep problems locked up, rather than sharing them openly with professionals. And this is why there is a negative stigma attached to bedwetting. Parents are simply unaware about the cause and treatment. In worst cases, they think it's the child's fault. But those parents who do come to me, wish they had done so months earlier because it would have saved a lot of heartache."
Whilst aiming to alleviate concerns and remove misconceptions, the Dry Nights campaign will also encourage parents to seek professional advice from qualified paediatricians or urologists.
Image from shutterstock
Follow Emirates 24|7 on Google News.