DPS school bus fee reduced by Dh250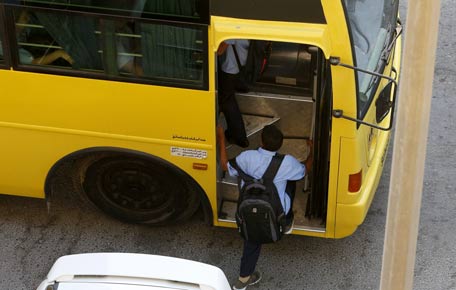 Just days after Emirates24|7 reported about the disgruntled parent community of Delhi Private School (DPS) over a 175% hike in their children's school bus fee, the management has decided to reduce the fees.
On Monday evening, an e-mail was sent to the parents of DPS, Dubai and Sharjah explaining a reduction of Dh250 in their annual fee.
In a letter titled "measures of relief for transport fee", the school principal Rashmi Nandkeolyar explained that the management had succeeded in negotiating with the transport company (Al Saraya Bus rentals).
"In the second term, a one-time concession of Dh250 will be given to parents, per child, whose children are availing of the school transport. This concession is given in case of first and second child only," it read.
The management has also introduced a "sibling discount" for the second child. "The second sibling travelling in the school bus will be given an annual concession of Dh500. This sum is adjusted in two instalments, ie. in second and third term."
Earlier, the management had introduced a 50% discount only for the third sibling.
The increase in school bus fees had crept in after the school decided to outsource the facility to Al Saraya Bus rentals.
Pro-vice-Chairman and Managing Director of the three DPS campuses in the UAE, Dinesh Kothari, told Emirates24|7 that a decision has been made to reduce the fee. This will be for the first year only, he clarified.
"When I met the parents, they complained that the increase was communicated to them without enough notice. Hence, we have decided to reduce the fee for the first year," he explained. "This will give parents ample time till next year."
Kothari had earlier declined to comment on the exact amount of reduction, insisting that it was "reasonable".
Parents, however, were not happy with the decision.
"The school has failed to consider our concerns and the rebate, offered in instalments, is negligible. It is not going to ease our burden at all," DM, a parent, said.
"They should reconsider the hike, which is almost 170 per cent for some areas, and should have gradually increased the bus charges. The sudden hike for this academic year should not translate into another arbitrary increase for the next academic year. I hope government authorities especially KHDA takes this matter under their purview."
Also read:
Parents off balance by 175% bus fees hike
Follow Emirates 24|7 on Google News.