Dream fulfilled: Child made officer for a day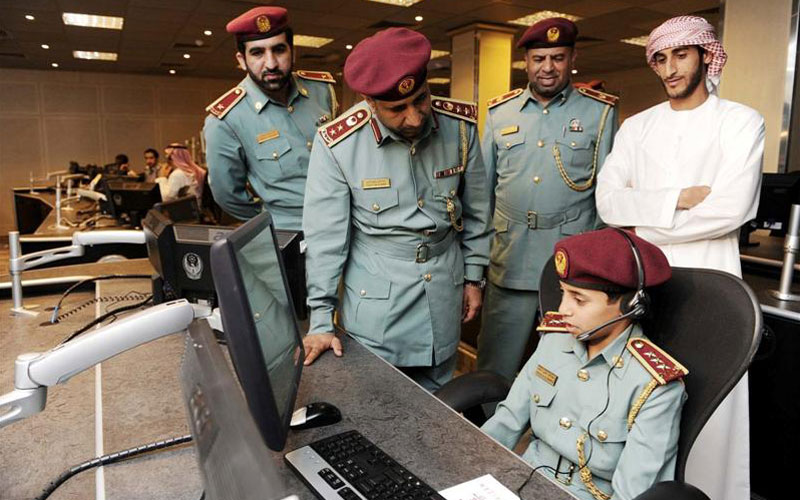 A dream of Emirati child Abdullah Ali Saeed Al Ghaferi, to become a police officer, has become true when Abu Dhabi Police helped him to exercise his duty in the rank of Captain for one day.
Sultan Al Ghaferi, a football player with Baniyas Club and a brother of Abdullah Al Ghaferi, said his brother, 12, is in the seventh grade and suffers from Thalassemia.
The young Captain had an opportunity to tour the premises of Abu Dhabi Police's General Headquarters. He also had a tour with the traffic patrol on the Abu Dhabi streets, where he booked one of the drivers for the traffic violation.
The visit had an impact on the child who had been dreaming of becoming a police officer.
Col. Faisal Al Shuaibi, Director of the Department of Strategy and Performance Development at the General Secretariat of Office of the Deputy Prime Minister and Minister of Interior, met in his office Emirati child Abdullah Al Ghaferi, wearing police uniform with the rank of Captain in the presence of his brother Sultan Al Ghaferi.
About the experience, Abdullah expressed his pleasure about the quick response of Abu Dhabi Police to his wish, thanking them about their support for humanitarian initiatives.
Thalassemia is a group of inherited autosomal recessive blood disorders that originated in the Mediterranean region. In thalassemia the genetic defect, which could be either mutation or deletion, results in reduced rate of synthesis or no synthesis of one of the globin chains that make up hemoglobin. This can cause the formation of abnormal hemoglobin molecules, thus causing anemia, the characteristic presenting symptom of the thalassemias.
Follow Emirates 24|7 on Google News.