Drive against use of plastic bags… by a boy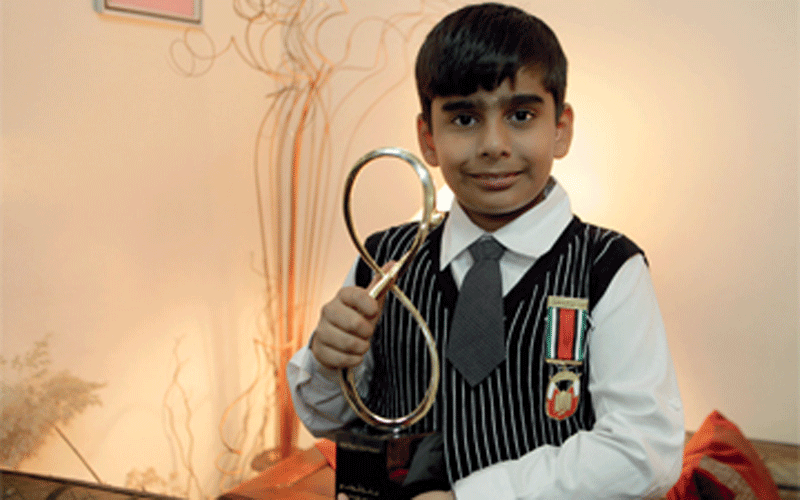 A 10-year-old Indian boy in Abu Dhabi is locked in his own drive to stem the use of plastic bags and replace them with paper bags. In just one year, he used newspapers to make more than 4,000 bags and distributed them to shops while he has lectured on the harms of plastic bags at schools and government offices.
Abdul Makeet Abdul Manan says he doing this not for fame or money but because of his love of the environment.
His argument is that:"Camels will eat wasted plastic bags and die while burning these bags will emit harmful gases…plastic bags also prevent rain water from penetrating the soil and this means less ground water."
But such a drive did bring fame to Abdul Manan. He has become one of the best known little environmentalists in the UAE and was shortlisted among 10 distinguished persons to receive the Abu Dhabi award, which is given every two years and is patronized by Sheikh Mohammed bin Zayed Al Nahyan, Abu Dhabi's crown prince and deputy supreme commander of the UAE armed forces.
"It was my love of the UAE that spawned my love for its environment and encouraged me to serve it," the Abu Dhabi Indian School student said.
"I have invented a way to turn newspapers into paper bags…in one year, I made over 4,000 paper bags and distributed them to the local shops and schools…some shopkeepers are adopting my ideas and keep asking me to bring them more paper bags to replace their plastic bags."
According to the Dubai-based Arabic language daily Emirat Alyoum, Abdul Manan has attended several environment conferences in the UAE and other countries and was one of the youngest participants in an environment forum held by the United Nations in Indonesia last year.
Follow Emirates 24|7 on Google News.