Drive carefully as rain begins across UAE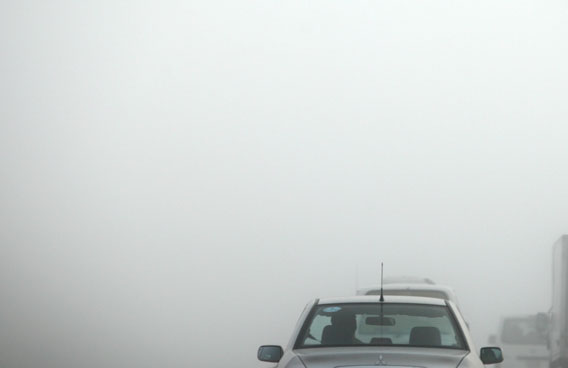 Forecasts of rain finally came true this morning with intermittent showers across the country. The RTA issues warnings on radio stations to drivers to be careful as roads would be slippery and the rain was to continue the entire day.
Although fog over the Emirates cleared considerably this morning, several flights were affected in Abu Dhabi and Sharjah and road traffic in Dubai witnessed chaos yesterday.
'Gulf Today' quoted Sharjah International Airport sources as saying many flights were stopped in the early hours of Monday as fog reduced visibility to below 20 metres between 4am and 7am on Monday.
The National Centre for Meteorology and Seismology (NCMS) forecasts more rain today, even as the western region including Hayyet and Diana islands received rains on Monday night.
A Met official at the Fujairah airport said there was no fog but rain is expected any time on Tuesday.
With rain clouds floating across the UAE, temperatures are expected top dip gradually.
Meanwhile, the fog badly affected traffic on Ajman-Sharjah-Dubai roads as office-goers struggled to reach their destinations in Dubai. A teacher in one of the Dubai schools said children walked in late to class,as the buses were caught in traffic.
Follow Emirates 24|7 on Google News.