'Drones with cameras in residential areas punishable'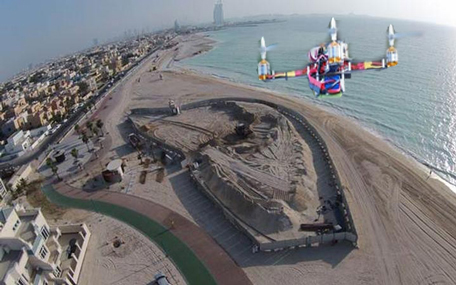 Flying remote-controlled aircraft (drones) in prohibited places such as airports and residential areas is a punishable offence, according to a top official.

Speaking to 'Emirates24|7', Brigadier General Mohammad Nasser Al Razzuqi, Assistant Director-General of the Department of Transport and Rescue, Dubai Police, said, "Flying drones fitted with cameras in residential areas is a punishable offence as per the Federal Criminal Code. Such acts breach privacy of people and threaten their lives."

He added that punishments depend on the risks and damages caused in each incident.

Al Razzuqi said competent authority will issue a legislation on using unmanned aircraft as hobbies. He also called upon civil aviation authority to limit the practice of this hobby to specialised clubs and specific areas, while referring to the January 23 incident in Dubai, when the Airport Authority had to halt air traffic.

Al Razzuqi said drones will be captured by air traffic control tower and navigation radars as a real planes, causing confusion and risking lives.

He said flying drones must be in remote places far away from traffic and residential communities as well as away from vital installations and public facilities.

Also, using airspace in UAE without prior permission is illegal, he said. Similarly, drones can be flown only more than 8 miles away from the airport, he said.
And, batteries of drones should not be less than 30 per cent, to prevent it from falling and endangering lives and environment.

Al Razzuqi urged residents to immediately alert police on '999' when they spot people flying drones in prohibited areas.

This has been a concern world over, he said, and added that US Federal Aviation Administration had recorded more than 190 incidents last year.
There were instances when drones were spotted less than 15 meters of civilian jets in New York, which has led to the issuance of regulations.
Follow Emirates 24|7 on Google News.