DSF crazy car deals: Buy one and win new car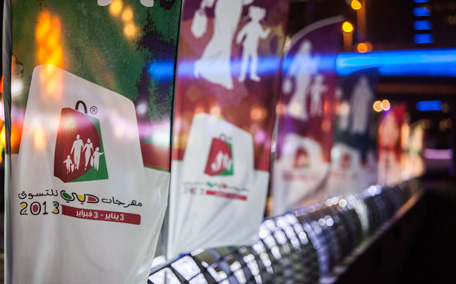 As the month-long Dubai Shopping Festival (DSF) unfolds with big brands promising massive discounts and malls offering grand raffle draws, car distributers in the UAE are pitching crazy shopping deals. Two big car companies are offering new customers the chance to win home a second car.

That's right, you buy one and stand a chance to win a second one.

Al Habtoor Motors unveiled its 'buy one, win a second car free' offer. That's not all, all car models from the Japanese brand Mitsubishi comes with free insurance, 5 years/100,000km warranty, and 3m tinting and scotchgard.

According to the fineprint, 'customers will be issued a voucher for the raffle draw, to win a vehicle of the (same) purchase value'.

The grand draw will be held on March 8.

A detailed look at the price range sees Pajero starting from Dh85,900; Mirage from Dh32,900; LancerEX from Dh46,400; ASX from Dh61,000; Outlander from Dh74,000; and Attrage from Dh38,400. The company states that "the reduction is taken from November 2014 price list".

Another motoring company from Japan, Nissan is also offering its new customers a chance to win the value of their car back.

"Guaranteed cash back and the chance to win your car value back," states the Nissan newspaper advert, adding that "20 cars to be won".

A call centre agent informed that the cash back ranges between Dh2,500 and Dh5,000. "Any purchase of the models on offer will win a cash back and a voucher for the big draw that could win back the worth of the new car."

The agent, however, did not have any details on which models were included in the offer.

Infiniti also steps in with a similar promotion, where new customers get a chance to win back their car.

"This DSF, benefit from our guaranteed cash rewards and a chance to win your car back," reads their newspaper advert.

The offer ties in, a year's free insurance, two-year complimentary service contract, and five-year extended warranty.
Follow Emirates 24|7 on Google News.