DSF puts gold in the buy category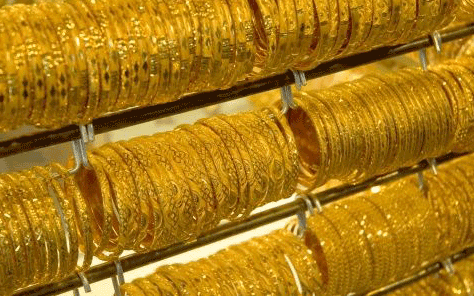 Dubai Shopping Festival has given the much-needed boost to the yellow metal, says gold and jewellery merchants.
Speaking to Emirates 24|7, they said while DSF promotions are attracting tourists, the slight dip in prices is tempting more customers to invest in gold. "Customers feel it is the right time to buy jewllery because gold price has come down by Dh10 from Dh160 to Dh150. The price is very good and our participation in the DSF as a main sponsor is also helping sales. One Indian customer who bought a necklace from our newly opened Karama outlet got a prize of half a kilogram gold," said Sham Lal, Managing Director, Malabar Gold, one of the main sponsors of the World Gold Council, Dubai Gold and Jewellery Group, DSF promotion.
The World Gold Council and Dubai Gold and Jewllery Group expect gold sales to grow by 50 per cent during the festival. Shoppers have the chance to win half a kilo of gold every day. The last gold promotion during DSF was in 2008 when the lucky winners took home one kilo gold each day.
He said customers, especially Indian tourists are seen buying gold in bulk. "They are not concerned about gold price. Since the price has fallen by Dh 10 per gram, they are happy to spend money on jewllery. While some are buying gold as an asset, others are preparing for the forthcoming marriage season in India."
Apart from the daily half-kilo gold offer there is also the five kilo promotion, which is luring customers. "The maximum crowd can be seen between 7pm and 10pm daily. Gold retailers have also enhanced their stock ahead of DSF in anticipation, Lal added.
Vikas Singh, Manager, Southern Jewellery, said the downward movement of gold price is encouraging more people to buy gold because they fear the price may revert back to higher levels again. "When gold price was very high, we used to get many customers who wanted to dispose of their old gold ornaments. Now we are seeing more customers who want to buy gold. It is mainly tourists from the Asian Subcontinent who are buying gold. We do get European tourists too, but the actual purchase is from Asian customers."
Gold wholesale dealer BRR Jeweller said its retail customers like Joy Alukkas have booked enough stock of gold jewellery in anticipation of the DSF demand. Varghese EA, Showroom Manager, BRR, said: "We have just expanded our showroom in Gold Souq and there is a considerable increase in sales. We are getting many tourists and since gold price is down, many domestic customers are also buying gold. There is good demand for Singapore and handmade designs. In the last two weeks, our sales has gone up and the average purchase from a DSF tourist is much higher than an average domestic customer. After a long gap Gold Souq is busy once again with tourists and domestic customers. Gloomy days seem to be over."
The 32-day campaign offers a chance to win 21 kilos of gold worth Dh3.5 million through raffle draws. Shoppers who spend Dh500 on gold jewellery purchases at the participating outlets can win half-a-kilo gold daily and five kilos on the last day of the festival. Those who spend Dh1,000 on diamond jewellery, pearls or watches have an opportunity to win Dh3 million in cash through a scratch-and-win promotion.
Follow Emirates 24|7 on Google News.