DTC achieves high rate in curbing taxi accidents in 2016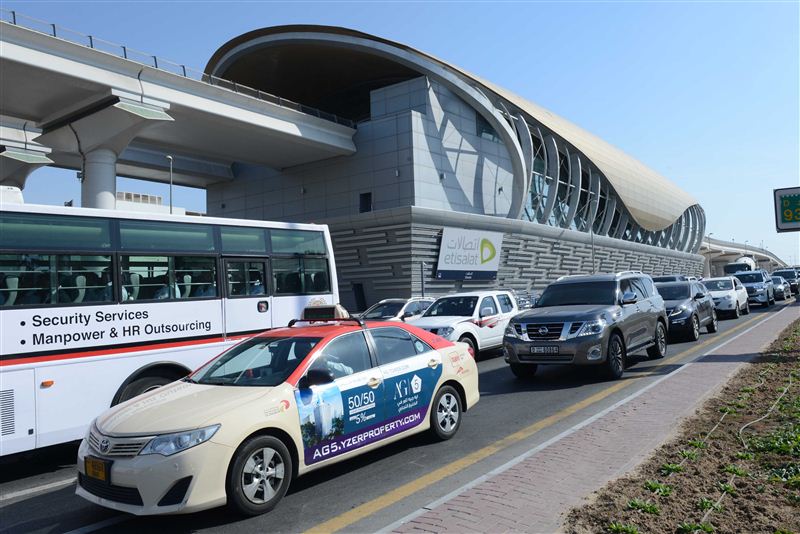 RTA's Dubai Taxi Corporation (DTC) revealed that it had achieved a high indicator in reducing the rate of accidents sustained by its taxicabs in 2016, considered the best since 2009.
The result is attributed to a series of programs & initiatives contributing to traffic safety in Dubai, which have reduced taxis accidents rate from 0.61 accident per 100 thousand km in 2009 to 0.23 accident per 100 thousand km.
The figure achieved looks pretty good when benchmarked against the prevailing rate of taxi accidents in Singapore, deemed one of the best countries in terms of transportation, which is 0.2 per 100 thousand km.
Dr. Yousef Al Ali, CEO of Dubai Taxi Corporation, said, "The overall distance covered by the fleet of DTC had reached 94 million km involving 48 million trips in 2016 by a fleet of about 5 thousand cabs driven by more than 11 thousand professional cabbies.
Achieving a rate of 0.23 accident per 100 thousand km in 2016 compared to 0.61 accident per 100 thousand km in 2009 is a testament to the efforts of the DTC in this regard, contributing to the realization of RTA's vision of Safe & Smooth Transport for All.
"The DTC has introduced a package of traffic safety-driven programs, initiatives and projects. For instance, it has introduced the Brake Plus system in DTC taxicabs where a four-way flasher system automatically operates once the driver applies the brake to slow down or suddenly stop, in order to minimize the chances of rear side collisions. It has also put a 120 km/h speed cap on highways to all taxicabs of DTC, and identified geographical spots witnessing recurrent accidents to analyze the causes and introduce remedial measures. The DTC is intending to launch a driver monitoring system via on board cameras to spot events of declining attentiveness or sudden sleeping of taxi drivers to avoid potential accidents," explained Al Ali.
"New & sophisticated measures will be adopted in training cabbies to sensitize them about the applicable rules & regulations as well as the importance of complying with the practices that maximize the safety & security of riders in support of RTA's vision. The DTC has a unique system of incentives & rewards for motivating cabbies to improve the level of service. As part of its efforts to maintain the safety of customers and maximize their satisfaction, the DTC has launched the Traffic Safety Award to felicitate the distinguished drivers whose records are free from accidents, offences and quality violations," noted the CEO of Dubai Taxi Corporation.
Follow Emirates 24|7 on Google News.