Dubai abras back on: reports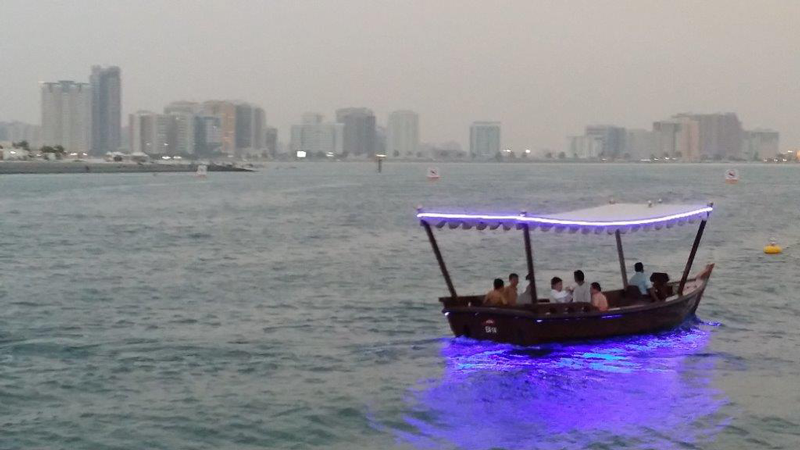 Update: Emirates 24|7 readers are now reporting that the Dubai abras have begun to ply again. However, there is no official confirmation yet.
All marine services in the emirate of Dubai have been suspended for a second day because of weather conditions, the Roads and Transport Authority (RTA) said.
The abra services on Dubai Creek, as well as Dubai Ferry, the Waterbus, and the Water Taxi will not be deployed as long as the weather conditions remain unstable, a service representative of the RTA said.
At the moment, a marine warning remains in place, with the sea expected to be rough to very rough at times in the Arabian Gulf and Sea of Oman. Over the weekend, waves 10 feet high were reported, together with strong winds, dust storms and low visibility.
Meanwhile, all other means of public transport remain available, with no delays or disruptions reported on Dubai Bus, Metro or Tram.
On Saturday morning, Dubai Tram services were temporarily suspended at most of its stations because of the fire that broke out in The Torch, a high-rise building in Dubai Marina. Debris from the fire was blocking the tramway, and only three stations remained operational between Al Sufouh and The Palm Jumeirah.
However, at 10.10am the RTA reported that services on Dubai Tram had resumed, and no more disruptions were reported. The weather conditions did not affect Dubai Tram, Metro or bus in any way and services are as usual, said the RTA on Sunday.
Strong winds, dust in the air and chances of rain were seen on Sunday in the UAE.
The coming two days will see hazy, dusty weather, fresh to strong northwesterly winds, especially over the sea, causing blowing sand and reducing horizontal visibility with another drop in temperatures, said the National Center for Meteorology and Seismology (NCMS) in an earlier statement to Emirates 24|7.
The Roads and Transport Authority (RTA) has urged residents to be cautious while on the road.
"When wind laden with dust is blowing, the tyre's grip on the road surface is reduced, and flying dust and sand could reduce visibility. You must reduce the speed of your vehicle and maintain a safe distance between your vehicle and that of others," the RTA said.
"Gusting winds might pose great danger to bicycles and motorcycles as well as light vehicles, as they might shake or be knocked off the road, especially when passing speeding buses and trucks or while overtaking them," it said.
Road users are advised to make sure the lights of their vehicle are working and use low-beam lights in case of rain, as high-beam lights reflects on the water drops and reduces visibility even more. Windows and mirrors should be kept clean to optimise visibility at all times.
Pavement markings can be used as a guideline when the road ahead is less visible. In doing this, always use the right line instead of the centre line, the RTA said.
Drivers should be attentive of anything happening in front of them, reduce distractions in the car and be extra cautious, it said.
Follow Emirates 24|7 on Google News.