Dubai adds another 'Guinness World Record'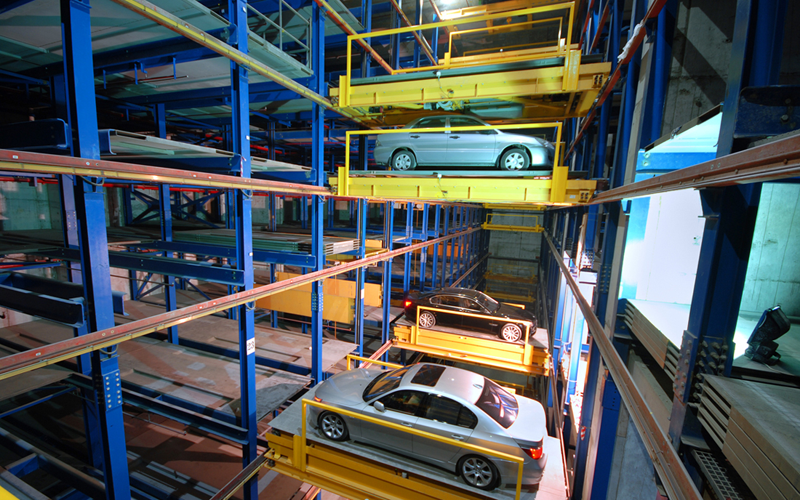 Enshaa, a project developer and hospitality service provider, is taking the lead in the use of smart technology property solutions with its implementation of cutting-edge automated parking solutions at Dubai's new corporate business destination in Dubai International Financial Centre (DIFC), Emirates Financial Towers.
The intelligent parking system in Emirates Financial Towers, developed in conjunction with MAG Group, was submitted to the Guinness World Records authority and was recently awarded the title in the category "Largest Automated Parking Facility in the World."
Enshaa reports the use of a technological parking solution forms part of the company's commitment to constant and continued progress and advancement on an international standard.
Speaking about this Guinness World Record milestone, CEO of Enshaa, Raza Jafar, said: "We are extremely pleased to be recognised by the Guinness Book of World Records for the Emirates Financial Towers parking facility. In a city as highly urbanised as Dubai, providing sufficient and effective parking solutions is always a major concern.
"In areas such as the Dubai International Financial Center (DIFC), usable space is at a premium and the implementation of the automated parking system allows us and our customers to make far more efficient use of the available space."
The implementation of their automated parking technology system at Emirates Financial Towers provides a flexible, modular, fully intelligent parking system, utilizing the latest in electronics and automation, it's driven electro-mechanically and there are no pneumatics or hydraulics, which means movements are smooth, reliable and quiet. Its unique, patented design is capable of multiple, advanced automated parking system designs anywhere in the world.
Jafar said: "Dubai is constantly working to position itself as a world leader in terms of the quality and scope of its many varied real estate projects and within this context Enshaa will continue to pursue the premium quality standards that are being demonstrated by its current projects such as the Palazzo Versace hotel, the D1 residential tower, and the Emirates Financial Towers. Our goal is to not simply equal international standard but to surpass them through the utilization of state of the art technologies, quality workmanship, and elegant design."
MUST READ:
Follow Emirates 24|7 on Google News.