Dubai airport becomes world's 13th busiest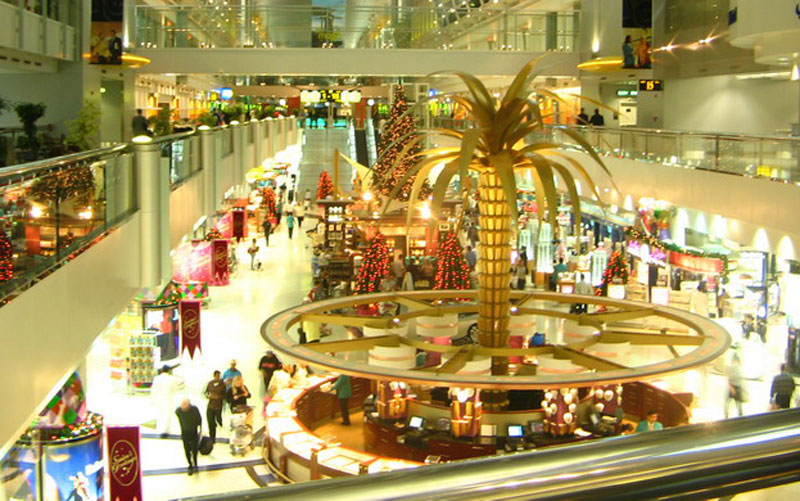 Dubai International Airport has become the 13th busiest airport in the world in 2010 – gaining two places over the previous year, according to Airports Council International (ACI) figures.
The number of passengers handled by Dubai airport reached 47.18 million last year – an increase of 15.4 per cent. The growth rate achieved by Dubai International was the third best globally after Shanghai (27.2 per cent) and Jakarta (18.4 per cent).
Atlanta airport maintained its top position for the busiest airports by handling 89.33 million passengers during 2010. Beijing Capital Airport surged to second place after 13 per cent jump in passenger traffic, receiving 73.89 million travellers.
The biggest gain by China's Shanghai Pudong Airport in passenger handling growth in 2010 helped it to be reckoned among the world's top 30 busiest airports, rising surged 14 places to 20th and handled 40.58 million passengers.
Las Vegas and London Heathrow were the only two among the top 30 global airports to register negative growth of 2.6 per cent and 0.2 per cent, respectively.
"2010 underscored the resilience of the air transport business and resulted in over five billion annual passengers for the first time ever. 2010 also pronounced the shift and divergence in growth across the regions. While North America and Europe have struggled to reach pre-crisis passenger volumes, Asia-Pacific, Latin America-Caribbean and Middle East sustained a strong momentum and gained market share through double-digit growth," said Angela Gittens, Director-General of ACI World.
The Asia-Pacific region overtook North America as the largest aviation in 2009. By 2014, Asia will account for 30 per cent of global traffic while North America will fall to 23 per cent. Of the 800 million new passengers who will fly by 2014, 360 million of them will be in Asia-Pacific and 214 million in China alone.
According to International Air Transport Association forecast, Asian carriers are the most profitable with $7.7 billion in net profits in 2010 but their profits will more than halve to $3.7 billion this year.
Cargo
In terms of cargo, Dubai airport fell one place to eighth despite an increase in cargo handling. It handled 2.27 million tonnage of cargo in 2010, up 17.8 per cent.
More interestingly, Hong Kong International Airports (HKIA) dethroned Memphis International Airport from its 18-year reign at the top of the world rankings. HKIA's cargo volumes soared 23.1 per cent year-on-year to 4.17 million tonnes in 2010 – eclipsing Memphis' 3.9 million tonnes of cargo handling.
Air traffic movements
ACI figures showed that air traffic controllers had a slightly busier year, handling 0.8 per cent more flights across the leading airports.
Aircraft movements increased the mostly in Latin America-Caribbean (6.2 per cent), Middle East (6.1 per cent), Asia Pacific (five per cent); while movements continued to decline in Europe (0.4 per cent) and North America (1.2 per cent).
The top four positions remained unchanged with Atlanta airport recording 0.95 million movements despite 2.1 per cent, followed by Chicago (0.88 million), Dallas/Fort Worth (0.65 million) and Denver (0.63 million).
Dubai recorded 292,662 movements in 2010, making up almost 45.4 per cent of total UAE air traffic movements.
Follow Emirates 24|7 on Google News.