Dubai at its best: Shopping Festival fuels economic engine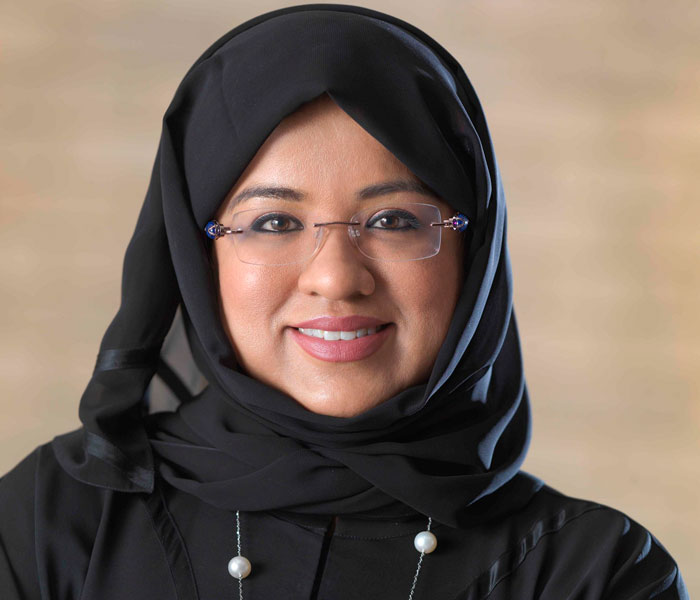 There's never a good time to shop, is there? But, there's always a right time to grab a good deal. And in Dubai, this is the perfect season to shop.
With massive discounts, grand raffle draws and numerous entertainment options, the city has just dressed up for a perfect start to 2013.
Organised by the Dubai Events and Promotions Establishment (DEPE), this year DSF, which runs from January 3 – February 3, is in its 18th edition.
And, filling us in on all the glorious Dubai Shopping Festival is DEPE CEO Laila Mohammed Suhail.
Speaking exclusively to 'Emirates24|7', she listed out the big plans the fest has for Dubai and how it is set to boast the economy.
"DEPE is promising to make the 18th edition of DSF the best ever by giving everyone the chance to experience 'Dubai at its Best'," she said.
"DSF started with a remarkable opening ceremony staged on the waters of Dubai Creek.
"More than 6,000 outlets and 70 shopping malls are participating in the DSF promotions and are offering mega discounts of up to 75 per cent, in addition to lots of chances to win incredible prizes - gold, luxury cars and cash every day. And that's only the shopping side of DSF!"
She also highlighted the "extensive line-up of entertainment that includes world-class musicals, out-of-this world fashion shows, an international comedy carnival, which is the first of its kind in this region, and exciting activities covering culture".
As much as it's fun and entertaining for the visitors and residents, DSF also promises to have a remarkable effect on the Dubai economy.
"DSF's significant impact on Dubai's economy is evident in the fact that DSF 2012 visitors spent around Dh14.7billion during DSF2012, noting that Dh8.9 billion was spent on shopping alone, which is a huge boast to the retail sector in one month. We expect DSF 2013 to keep up this momentum and do even better," she added.
"The tourism and retail sectors have traditionally driven Dubai's economic growth and DSF has made substantial contribution towards boosting both these sectors.
"Many participating retailers stated that 25 per cent of their yearly sales happen during the month of DSF. Alongside the tourism and retail sectors, several ancillary services also get rejuvenated during DSF such as the financial services (money exchange houses), transportation (rent-a-car companies), and the food and beverage sector including restaurants."
Laila Mohammed Suhail is hopeful that this year too DSF will prove impactful and iconic.
"While it is too early to speculate on figures, we expect DSF 2013 to do extremely well in terms of visitor numbers and spending."
Before signing off, she added her list of top 5 DSF attractions that are an absolute must-see for every visitor.
Her top 5 DSF picks are:
Dubai Fashion: " A series of dazzling fashion shows including the midnight fashion show, the street catwalk and the biggest makeover/sampling".
Carpet & Arts Oasis: "An exhibition and sale of some of the rarest, largest and most unique carpets and rugs from around the world, it is an attraction for those who have a penchant for not only carpets but arts, culture and history".
Dubai International Comedy Carnival: "Showcasing the beauty of comedy and the best talents of satire and humour from the UAE, the region and beyond at Dubai Festival City".
Bedouin Lifestyle Camp: "Brings the traditional life of the desert nomadic groups into the modern and vibrant setting of Festival Promenade, Dubai Festival City".
Big Boys Toys: "Hosted at Atlantis the Palm, and featuring the best of products from a wide spectrum of adventure, aviation, digital, drive, fashion, lifestyle, marine, off-road, sports cars, bikes and wellness sectors".
Follow Emirates 24|7 on Google News.