Dubai attracted Dh25.5bn in foreign investments in 2016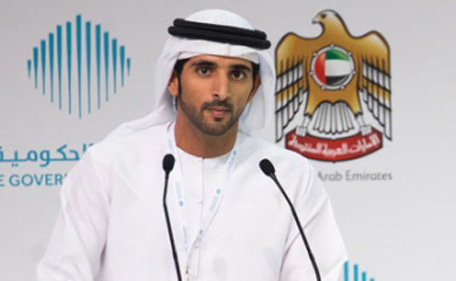 Dubai attracted AED 25.5 billion in foreign direct investment (FDI) inflows in 2016 and succeeded in maintaining its position among the top 10 global cities in attracting foreign investment, ranking seventh worldwide, announced Crown Prince of Dubai and Chairman of the Executive Council His Highness Sheikh Hamdan bin Mohammed bin Rashid Al Maktoum.
Dubai has also succeeded in attracting 247 new investment projects, which contributed to reaffirming its position as a preferred international investment destination, and stood third behind London and Singapore in new investment initiatives in 2016, as per the latest Dubai FDI Monitor report released by the Dubai Investment Development Agency (Dubai FDI), an agency of Dubai Economy, and FT (Financial Times) fDi Markets data.
Sustainability and diversity of foreign investment
The sustained FDI inflow into Dubai underlines the strength of the local economy and its ability to create new opportunities for investors, remarked Sheikh Hamdan bin Mohammed.
Strategic projects accounted for 60% of new investment initiatives and 92% of FDI inflows in 2016 as infrastructure, stability, and smart services along with productivity and competitiveness in Dubai enhanced global economic stability and growth while also supporting regional and international expansion of businesses.
His Highness pointed out that advanced technology projects in varied sectors, which constituted 73% of total FDI projects in 2016, along with diversification in FDI projects and the significant share of FDI inflows in knowledge and innovation in Dubai, confirm the emirate's leadership as a hub for finance, business, trade and tourism as well its capability to realise the sustainable development vision of UAE President HH Sheikh Khalifa bin Zayed Al Nahyan and Vice President and Prime Minister of UAE and Ruler of Dubai HH Sheikh Mohammed bin Rashid Al Maktoum.
Preferred FDI Destination
Sheikh Hamdan bin Mohammed also highlighted the findings in the Dubai FDI Monitor report, which reinforces Dubai's position as a preferred FDI destination for the international investor community. Canada, UK, France, Spain and the US were among the leading sources of capital and together, the US, UK, India, Germany and Italy accounted for 152 FDI projects, which was 59% of the total.
His Highness said it's a clear indication that investors in major industrialised countries are confident about choosing Dubai to expand their strategic investments into wider markets across the Middle East, Africa and South Asia.
Dubai's success in attracting a new wave of investments as evident in the opening of a number of research, development and innovation centres for some of the world's leading companies in 2016 is a remarkable achievement, stated His Highness.
Research and development investment increased its share to 5% in 2016 from 1% in 2015 among new FDI projects in Dubai.
Start-up hub
Another notable aspect of FDI inflows into Dubai in 2016 was the emirate's success in attracting new investment into start-ups, particularly tech start-ups, said Sheikh Hamdan bin Mohammed.
While medium and high technology enterprises as defined by the Organisation for Economic Co-operation and Development (OECD) accounted for 73% of new investment projects in 2016, there were more than 100 start-ups and small enterprises with an annual turnover of less than US$20 million, which underscores the growing importance of Dubai as an ideal starting point for small and medium enterprises (SMEs) seeking to grow and expand into markets overseas.
Dubai, as a city of the future that embraces talent, innovation and new business models, continues to inspire a new generation of companies that rely on modern technology and seek competitiveness.
Eye on future
His Highness remarked that Dubai's FDI triumphs and leading global rankings are attributed to its success in adapting to global economic changes and in providing innovative services that support business growth and expansion, in addition to the focus of all government authorities and free zones on ease of doing business.
The Dubai FDI Monitor report for 2016 stands testimony to Dubai's pioneering spirit in launching the first city-level initiative in the world to observe and analyse investment trends and achievements periodically to provide reliable data and services to investors worldwide.
His Highness also called for investing in the future and establishing plans and policies that would keep pace with the times and prepare qualified cadres to meet investor needs, which is essential to consolidating Dubai's leadership and FDI readiness, especially in economic sectors critical to meeting the UAE National Agenda and the Dubai Plan 2021.
Follow Emirates 24|7 on Google News.