Dubai busts international drug gang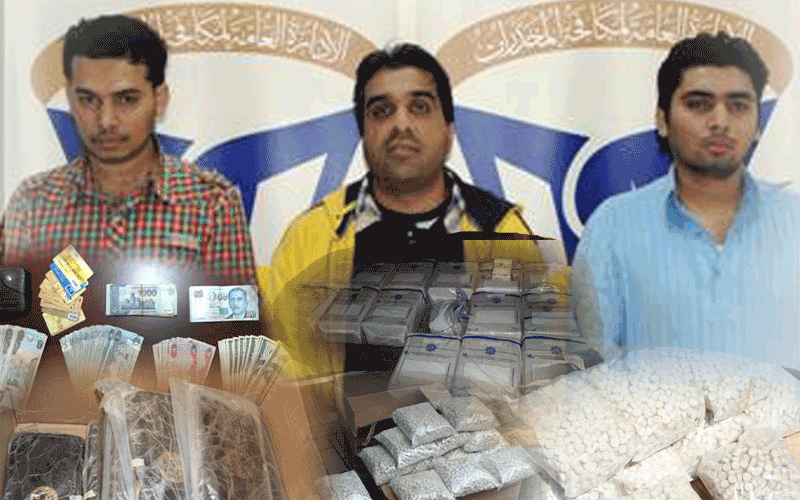 Three members of an international gang of drug smugglers and money launderers were arrested in Dubai in cooperation with security agencies in the UK, Holland and South Africa, a top police official said in Dubai on Monday.
Announcing details of mission codenamed 'Operation Shark', Major General Khamis Mattar Al Mazina, Deputy Commander in Chief of Dubai Police said: "We arrested four members of this international gang in Dubai on December 10 and 12. Three of them were referred to the Public Prosecution, while the fourth member was sent to a European country where he was wanted for other cases," he said.
Their names were not revealed.
Dubai Police also added that on December 10, the security authorities in South Africa arrested seven suspects and seized a container which contained 316 kg of cocaine and 100,000 pills.
On the same date, the security authorities in Holland succeeded in arresting three suspects and seized 637kg of hashish, 524kg of marijuana, a gun, and money equivalent to Dh1.5million.
On the same day, the British authorities also arrested two suspects and seized more than cash equivalent to Dh1.8million.
He added that they received information about this gang more than a year ago, and they held many international meetings with the concerned authorities in these countries.
"We have agreed on the plan to arrest this gang, and decided the date and time to complete this mission. We have formed an international team to track the gang, and find out all the details about their activities and operations," he said.
Follow Emirates 24|7 on Google News.