Dubai Canal excavation begins: First images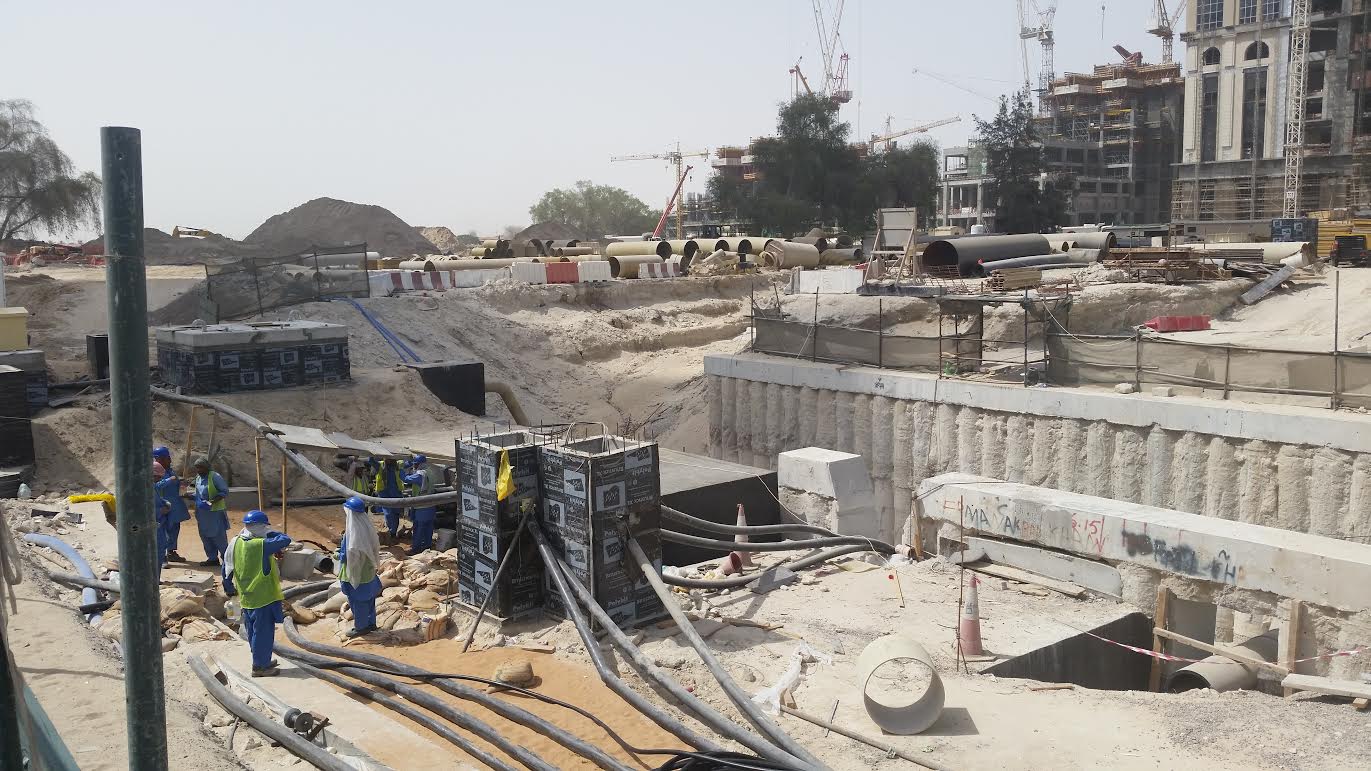 Still hidden from public eye behind billboards circumventing Safa Park, the digging of the 3.2-km-long Dubai Canal that will link Business Bay with the Arabian Sea has begun.

Project officials on site told Emirates 24|7 that the previously lush area bordering Sheikh Zayed Road was ground for the first excavations which have only penetrated a few metres into the sand, but clearly show the rising banks of what will soon become a global marine destination.

The excavations are part of Phase III of the project, which includes the digging of Dubai Canal and the construction of three pedestrian bridges to link Jumeirah Beach Walk with Safa Park Walk.
(Majorie van Leijen)

According to a latest update from the Roads and Transport Authority (RTA) in March this year, this phase had reached a 15 per cent completion rate.

In front of JW Marriot-Marquis, work is on to penetrate, as well as elevate the surface.

The bridge that will elevate Sheikh Zayed Road eight metres to allow Dubai Canal to flow under is under construction, while cables are being relocated to be laid under the canal, explained an engineer on site.
(Majorie van Leijen)

"We are laying the groundwork for cable work for the next 10 years. In the future, all cables will have to be laid under the canal. That is why we are digging here."

Meanwhile, on Al Wasl Road, construction work is in full swing, with similar processes carried out.
(Majorie van Leijen)

"We have not started excavating the canal just yet, we are building the bridge and relocating cables," explains an engineer.

The elevation of Sheikh Zayed Road to allow water transportation vessels to move across is part of Phase I of the project.
(Majorie van Leijen)

Phase II includes the construction across three lanes on Jumeirah Beach Road and two lanes on Al Wasl Road in each direction.

In a statement in March this year, the RTA said that the first phase had reached a 40 per cent completion rate, while the second phase was 25 per cent complete.

The project will extend Dubai Creek from Business Bay across Sheikh Zayed Road, through Safa Park and across the two main arteries in Jumeirah to reach the Arabian Gulf.
Follow Emirates 24|7 on Google News.