Dubai Canvas 3D Art Festival 2017 begins in City Walk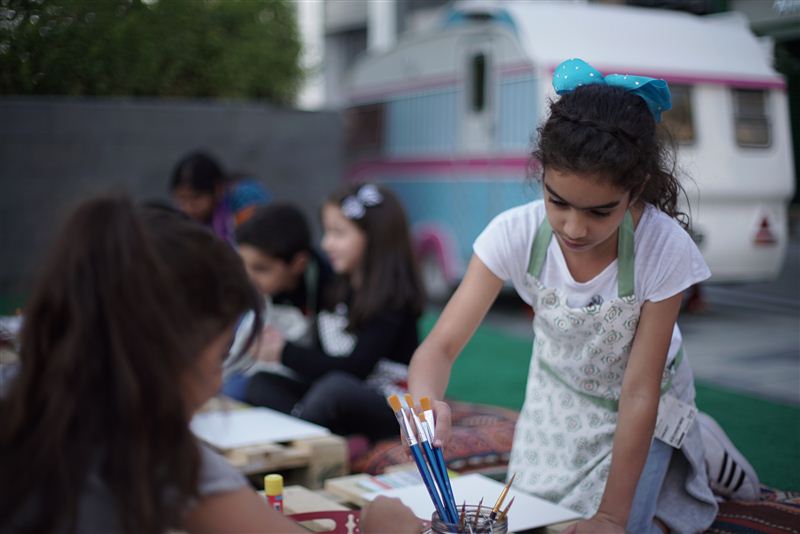 The third edition of the Dubai Canvas 3D Art Festival 2017 began at City Walk today, showcasing the works of 25 international artists and four Emirati artists.
During the week-long Festival, public spaces in City Walk will serve as open-air 'canvases' for the artists to showcase their work.
The Festival is organised by Brand Dubai, the creative arm of Government of Dubai Media Office, in partnership with Meraas, one Dubai's leading holding companies.
Director of Brand Dubai Maitha Buhumaid said: "Over the course of the Festival, members of the public will have the opportunity to view and interact with some stunning street art created by the world's leading 3D artists and four promising Emirati artists. We are sure that the art on display at the Festival will create enchanting experiences for the public. Dubai Canvas is an important initiative that seeks to realise the leadership's vision to convert Dubai into an open-air museum, and promote aesthetic excellence and innovation in the city."
Meanwhile, the jury of the Dubai Canvas 3D Art Award will start evaluating 25 artworks shortlisted for the Award on Thursday.
The Dubai Canvas 3D Art Award is the world's first award that recognises excellence in 3D art.
The shortlisted artists will be competing with each other to win Dh2.3 million worth of prizemoney. Three winners will be honoured at a ceremony to be held at the Dubai Canvas Festival. There will also be a 'People's Choice' award based on votes from the public.
The public can vote for their favourite artwork using the hashtag #DubaiCanvasAward.
Follow Emirates 24|7 on Google News.