Dubai Canvas Festival kicks off at The Beach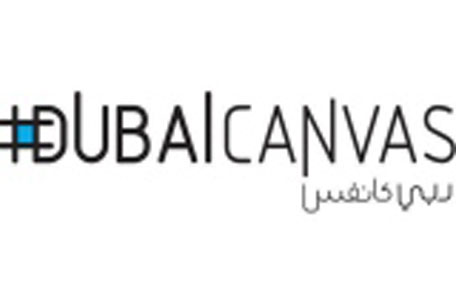 Dubai Canvas Festival, organised by Brand Dubai, a subsidiary of the Government of Dubai Media Office (GDMO), kicked off in Dubai on Sunday.

The week-long Festival is held at The Beach, opposite Jumeirah Beach Residence (JBR) with participation of a host of famous three-dimensional (3D) artists. 3D art is the theme selected for this year's session.

Dubai Canvas, organised in the region for the first time, supports the vision of transforming Dubai into an open air museum and presents an added value to Dubai's vibrant cultural agenda, affirming its position as a hub for innovation.

Dubai Canvas Festival is a direct translation of Brand Dubai's strategy, which aims to promote innovation as well as build channels of communication between Emirati talents and their counterparts around the globe; hence, creating an environment conducive to creativity and innovation, and fostering a highly competitive atmosphere with the participation of international elite artists of 3D, which demonstrate spectacular optical illusions painted on the pavement.

In cooperation with the Cultural Office of Sheikha Manal bint Mohammed bin Rashid Al Maktoum, President of Dubai Women Establishment and wife of Deputy Prime Minister and Minister of Presidential Affairs Sheikh Mansour bin Zayed Al Nahyan, and 'Meraas', a Dubai-based holding company, the festival offers an unforgettable experience to art enthusiasts through introducing renowned 3D artists such Kurt Wenner, the pioneer of 3D pavement art who has inspired other artists to take up the same technique. Wenner has presented numerous dynamic multi-dimensional art images through line graphics and optical illusions.

Dubai Canvas Festival features various activities that include a lecture delivered by Kurt Wenner, as well as several workshops that will allow the public to share such an incredible experience of awesome street art. Moreover, the festival will host other entertainment games and features a kids' art zone, dedicated for children to demonstrate their artistic skills.

Alongside Kurt Wenner, leading figures in 3D art such as Peter Westerink (German), Juandres Vera (Mexico), Anthony Cappetto (Italy), Julie Kirk Purcell (US), etc. will take part in the events. Visitors and art enthusiasts will be able to meet and greet the artists and watch them as they hold live performance daily from 4 pm to 10pm on weekdays and all day on weekends .

Dubai Canvas Festival has been well received by The Beach's visitors, and public attention echoed the grand artistic event during its preparation phase. People started taking photos next to the festival's logo at The Beach and posted them on social media platforms.

In order to increase awareness about the global event, Brand Dubai launched a photography competition on Instagram for Dubai Canvas' visitors. The competition's theme is 'Shoot – Post – Win.'

The competition aims to encourage Instagram subscribers to take photos in the festival and post them on Instagram using the hash tag (#DubaiCanvas).

According to the competition's terms and conditions, submission ends by final day of the festival, March 7, all photos must be taken with a mobile phone and no photo editing applied.

A dedicated jury committee will evaluate the entries and choose three winners based on quality, creativity and 3D representation. The first winner will receive Dh20,000, the second winner will receive Dh15,000 and the money prize for the third winner will be Dh10,000.
Also see: Movie Listings in UAE

Follow Emirates 24|7 on Google News.