Dubai Cares to provide 4,250 volunteering opportunities as part of Year of Giving initiative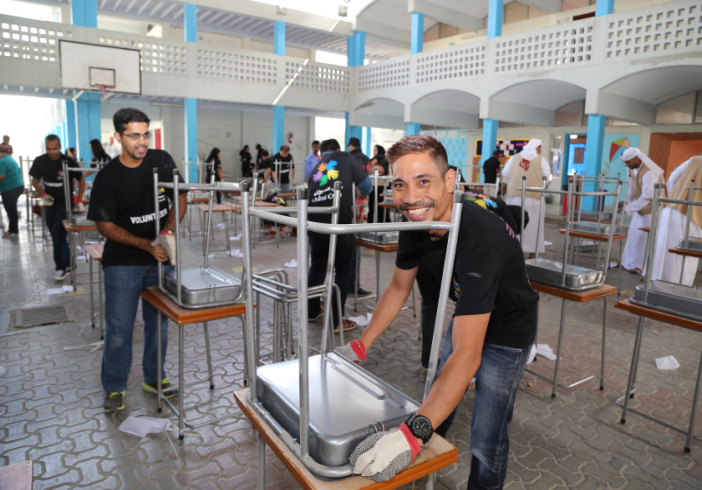 Dubai Cares has announced volunteering opportunities for 4,250 UAE residents in 2017, as part of the 'Year of Giving' initiative.
The Dubai-based charity will be organising volunteering opportunities locally and globally under Volunteer Emirates, Walk for Education and Volunteer Globally, as well as new initiatives to be announced throughout the year.
President His Highness Sheikh Khalifa bin Zayed Al Nahyan has declared 2017 as the #Year of Giving. The initiative focuses on three main pillars: creating a sense of community responsibility in the private sector, enhancing the spirit of volunteering and encouraging specialised volunteer programmes, and instilling loyalty and commitment in the next generations to serve their country.
Speaking on the charity's contribution to the Year of Giving initiative, Tariq Al Gurg, Chief Executive Officer at Dubai Cares, said, "Giving is at the heart of the UAE's culture and traditions. The culture of giving was engraved by our founding father, the late Sheikh Zayed bin Sultan Al Nahyan, who laid the foundation of giving in the country, which has resulted in the UAE becoming one of the most generous countries in the world.
"Dubai Cares will certainly contribute to the success of the Year of Giving by organising a number of local and international volunteering and community engagement initiatives that will help improve the lives of children and adolescents by providing them the gift of education. We strongly encourage the UAE community to participate and support our initiatives which offer a unique opportunity to truly engage in a great cause," he concluded.
Follow Emirates 24|7 on Google News.