Dubai Cares' volunteers catalogue 10,000 books destined for Syrian Refugee Children in Jordan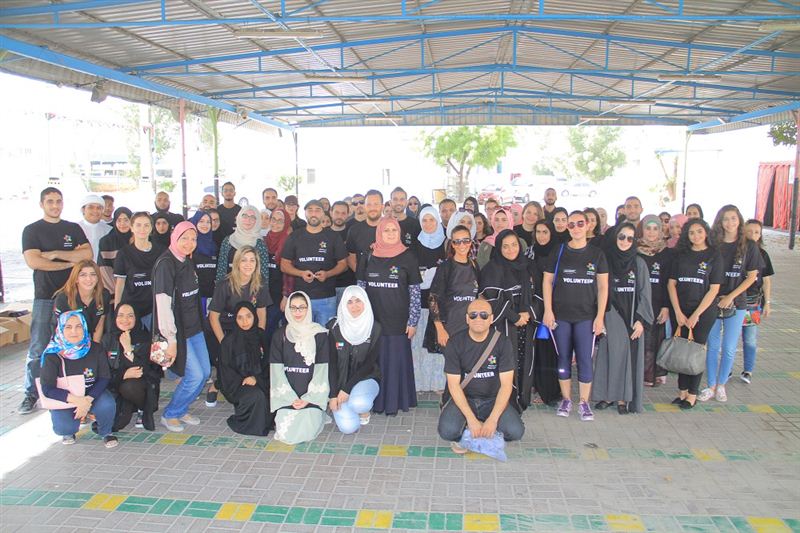 n line with the spirit of the UAE's "Year of Giving 2017", Dubai Cares, part of Mohammed Bin Rashid Al Maktoum Global Initiatives, has harnessed the kindness and clerical skills of Arabic-speaking volunteers in the UAE to set a 10,000 Arabic-language books inventory.
The books destined to be distributed to Syrian refugee children in Jordan, were catalogued by 200 Arabic-speaking volunteers at the National Charity School in Dubai on May 13.
Each volunteer made a commitment to complete one of two 4-hour shifts, with most working their way through a pile of around 50 books, inputting title, author, year published and other details on an Excel spreadsheet.
All processed reading material is part of the collection of books assembled through the Dubai Cares-supported Reading Nation campaign.
Speaking about this new initiative aimed at helping Syrian refugee children, Tariq Al Gurg Chief Executive Officer at Dubai Cares said: "We have been witnessing more interest and participation from the UAE community following the declaration of the 'Year of Giving 2017' by His Highness Sheikh Khalifa bin Zayed Al Nahyan.
As Dubai Cares, we are doing our best to accommodate the increasing demand for volunteering opportunities and this edition of Volunteer Emirates is the first of several initiatives we have lined up from now till the end of the year. Today is about the community working together to boost children's learning potential simply by making books an integral part of their lives."
Amna Mangoush, one of the 200 participating volunteers, said: "The opportunity to volunteer with Dubai Cares is a great privilege.
The initiative combines two of the things I like most, which are helping people and reading. I am happy to volunteer to help Syrian children receive books, as having a book is like having a gateway to new worlds."
Follow Emirates 24|7 on Google News.