Dubai closes 15 food outlets after inspections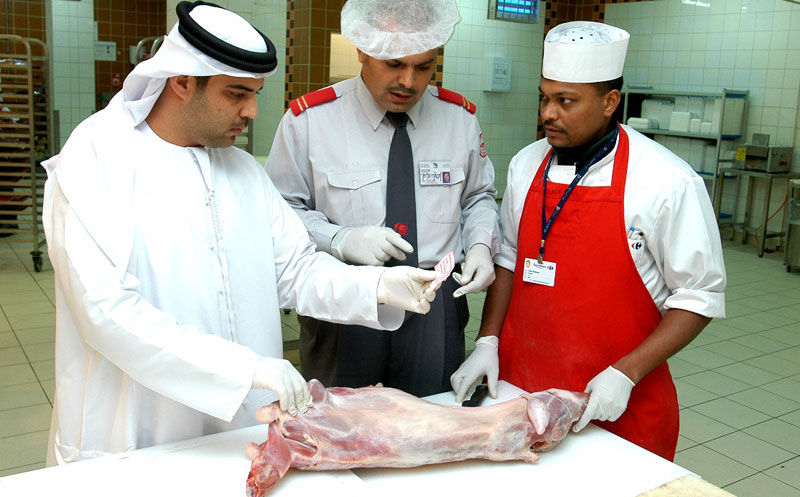 Fifteen food institutions were closed temporarily in the last quarter of 2011 after they failed in accomplishing the safety requirements mandated by Dubai Municipality.
"After fulfilling technical and health safety requirements, they may be allowed to re-run the business." said Sultan Ali Tahir, Head of the Food Inspection Section, Food Control Department at Dubai Municipality.
"This is a positive indicator that the number of institutions we close down for irregularities is declining," he added.
During the final quarter of last year, Dubai Municipality carried out 6,592 field visits. Food Inspectors routinely conduct 30-35 visits a week. Follow-up visits are carried out after routine ones in order to check whether food shops have implemented the directives issued by the inspectors. In these visits officials evaluate the institutions on the basis of their performance to accomplish technical specifications mandated and on implementation of health safety directives.
While the routine visits are pre-scheduled, Municipality is also doing random visits. There were some 115 visits of this kind in the reporting period, through which many institutions were booked for violations.
Municipality did 580 visits based on the notifications from public regarding faulty restaurants and other catering services. The civic body took immediate actions on calls from various parts of the city, with a 95 per cent cover, of which 318 cases were valid and another 269 found invalid after the investigations.
Sultan said 10 institutions, which forms 0.2 per cent of the total number of institutions evaluated, were awarded with excellent category during the last quarter. While 595 institutions (11 per cent) were "very good" performance, another 29,504 firms (79 per cent) were confirmed as "Good" in their services.
"Sadly, we found 257 institutions, 4 per cent of the total, as "not satisfactory" for which Municipality started rapid quality improvement measures," Sultan said.

Public can notify the Department with complaints regarding institutions violating the prescribed norms as well as ask information and questions by contacting 800900.
Follow Emirates 24|7 on Google News.