Dubai cop jailed for 'Messi selfie'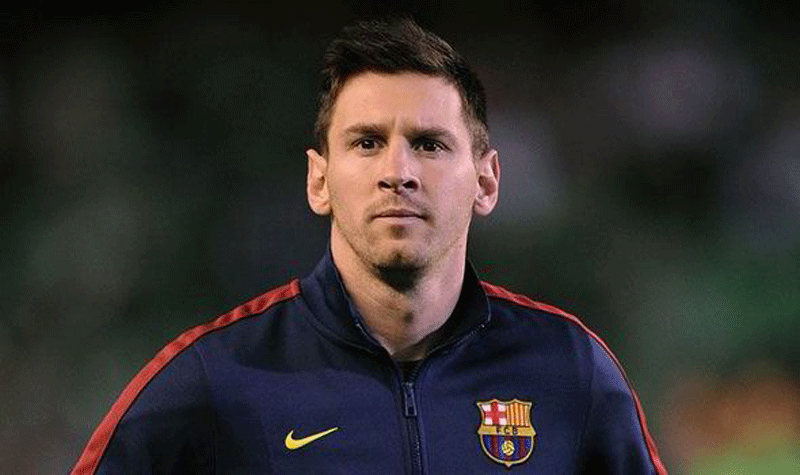 A Dubai policeman, who uploaded a video of himself on social media holding the passport of Argentine footballer Lionel Messi, was sentenced to one month in jail.
On January 18, JS, 26, admitted before the Dubai Misdemeanour Court to violating Messi's privacy by video recording while holding the passport but defended himself saying it was only a joke.
The policeman, who was in detention, asked the jury presided by Judge Raafat Yousef for mercy. The judge ordered him to be bailed out against seizing his passport until a verdict is issued in the case.
According to the records, on December 27, the policeman was on duty at Dubai International Airport's private jet section.
"I was considering taking two days' sick leave but when I learnt about Messi's arrival in Dubai, I did not take leave because I was eager to see him and take a picture with him," said the policeman.
However, it was not possible for anyone to take picture with the famous footballer who was tired after the flight to Dubai.
Messi, who was named a global ambassador for Expo 2020, came to Dubai to receive the Player of the Year Award at Global Soccer Awards.
The policeman then picked the passport of Messi when he saw it left on the passport control desk.
He shot a video holding the passport saying: "This is Messi's… he is here in Dubai… what do I do? Shall I burn the passport or just put it back! Ok…Ok you can go!"
The cop posted the video on Snapchat.
On the following day, police was alerted about the post and the cop was arrested.
JS said that Messi's bodyguard, who was standing next to the passport control desk, permitted him to video record himself with the passport.
"He was standing near me and I asked him for permission in English to take a picture of myself with the Messi's passport and he said yes," the cop told investigators, defending himself.
Defending the passport control officer, the policeman told investigators that the officer did not see him taking video of himself with the passport.
However, the cop deleted the video clip after uploading it.
"I have worked for Dubai Police since 2007, I have never done something like that to anyone. I don't know how it was circulated… I was just joking. What I have done was wrong and I will never do it again," said the policeman, expressing repentance of his mistake.
Policeman MA, 31, Emirati, told investigators that he noticed colleague JS when he was patrolling the private jet area.
"It was 4am when I saw him. My colleague asked him to go home before he left to resume checking plane landing," he said.
MA noted that, according to the rules made clear to policemen, the use of mobile phones during working hours is banned.
"I wonder why he did that although it is banned. We all love to have a picture with Messi but it is not permitted," he said.

Follow Emirates 24|7 on Google News.