Dubai Corporation for Ambulance Services holds brainstorming session to advance values of ''Year of Giving'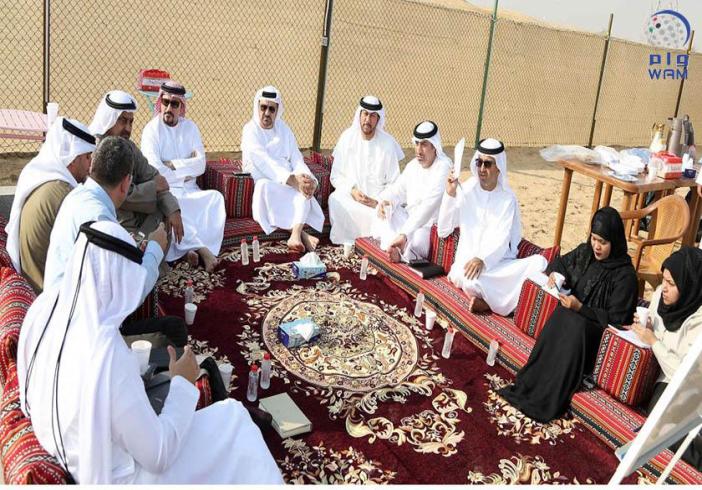 The Dubai Corporation for Ambulance Services held on Sunday a brainstorming session to explore innovative initiatives to advance the core values of the ''Year of Giving''.
The session aimed to support two national initiatives in 2017: the Year of Giving declared by President His Highness Sheikh Khalifa bin Zayed Al Nahyant to promote the culture of giving back to the community and enhance the spirit of volunteering and loyalty to the nation, and the UAE Food Bank, launched by Vice President, Prime Minister and Ruler of Dubai, His Highness Sheikh Mohammed bin Rashid Al Maktoum, as a non-profit charitable organisation committed to distributing food to those in need while eliminating food waste.
The session focused on the three themes of the Year of Giving's logo : social responsibility, volunteering and serving the nation, and how they will be delivered in the best way.
Khalifa Hassan Aldrai, Executive Director of the Corporation, said the ''Year of Giving'' initiative would carry special significance locally and regional as a civilised, humanitarian, social and economic value seeking to serve the UAE's message of philanthropy and charity.
''The initiative will instil a culture of giving, humanitarian responsibility and volunteerism and achieve international sustainability standards,'' he added.
Follow Emirates 24|7 on Google News.