Dubai Culture Celebrates Calligraphy with the 9th Dubai International Arabic Calligraphy Exhibition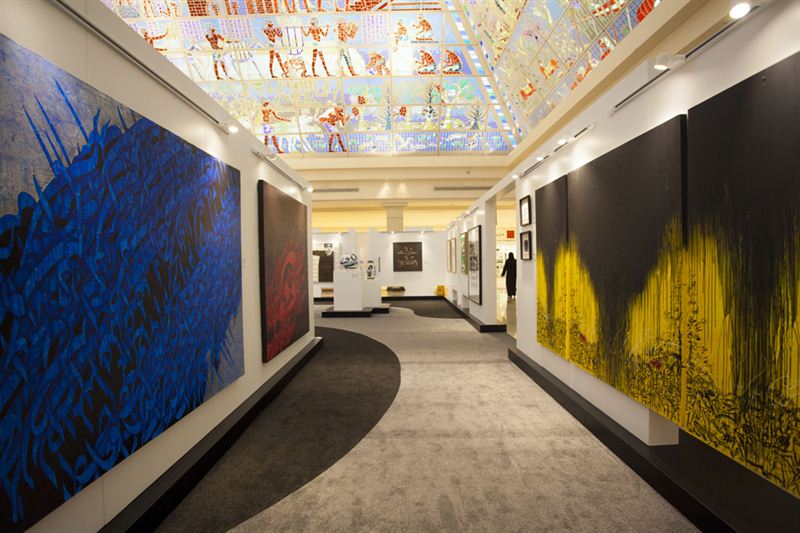 Dubai Culture & Arts Authority (Dubai Culture), the Emirate's dedicated entity for culture, arts and heritage, has announced that it will host the ninth edition of the Dubai International Arabic Calligraphy Exhibition under the patronage of His Highness Sheikh Hamdan bin Mohammed bin Rashid Al Maktoum – Crown Prince of Dubai and Chairman of the Dubai Executive Council. The exhibition will open its doors to the public from 15th to 31st April at Wafi Mall in Dubai.
The exhibition is a flagship initiative under the Dubai Art Season umbrella and will also serve as a conclusion to the season, presenting works from over 50 international calligraphy artists. Dedicated sections for 'Classic', 'Modern' and 'Illuminated' calligraphy works will be complemented by the collection of His Excellency Mohammed Al Murr, to offer visitors an evocative blend that celebrates the myriad facets of Arabic calligraphy.
The exhibition fulfils Dubai Culture's mandates to support artistic talent and preserve Islamic heritage, by showcasing esteemed experts' work in the classical calligraphy style as well as their new adaptation of this art to bring creative, modern flair to the Forum.
Saeed Al Nabouda, Acting Director General of Dubai Culture commented: "Dubai International Arabic Calligraphy Exhibition captures the rich heritage of this Islamic art, by uniting artists from across the globe to celebrate the special significance of calligraphy in our national identity.
We aim to share this heritage with citizens, residents and visitors alike, by showcasing classical masterpieces and their contemporary adaptation side by side to appeal to all audiences and generations. We will celebrate the significant historical value of calligraphy while also encouraging younger generations to preserve the art form for years to come."
Alongside the exhibition, Dubai Culture will offer over 20 workshops for all ages, where visitors can learn first-hand about calligraphy techniques and immerse themselves in the subliminal connotations related to poetry, artistic beauty and history of this art form.
The workshops will explore the historical and social significance of calligraphy, as well as its various styles and forms of expression.
Saeed Al Nabouda added: "As well as offering a rich insight into the calligraphic art form, the exhibition is also part of our ongoing efforts to establish Dubai as a world-class destination for Islamic culture and creativity, and educate visitors about Islamic arts to further the Emirate's journey towards become a thriving capital for Islamic economy."

This year, Dubai International Arabic Calligraphy Exhibition will serve as the closing event of Dubai Art Season – the two-month showcase of art and cultural events that takes place during March and April and brings artists and visitors together for an unmatched celebration of creativity, innovation and culture.
Dubai Culture aims to enhance Dubai's cultural scene and draw attention to the Emirate's rich heritage with a variety of initiatives that take place throughout the year.
This is the second edition of the exhibition organised by the Authority, fulfilling its mandate to build bridges of constructive dialogue between different civilisations and cultures through enriching initiatives that benefit the Emirate's citizens, residents and visitors.
Follow Emirates 24|7 on Google News.