Dubai Culture Commissions Young Emirati Designers to Create its Stand for Design Days Dubai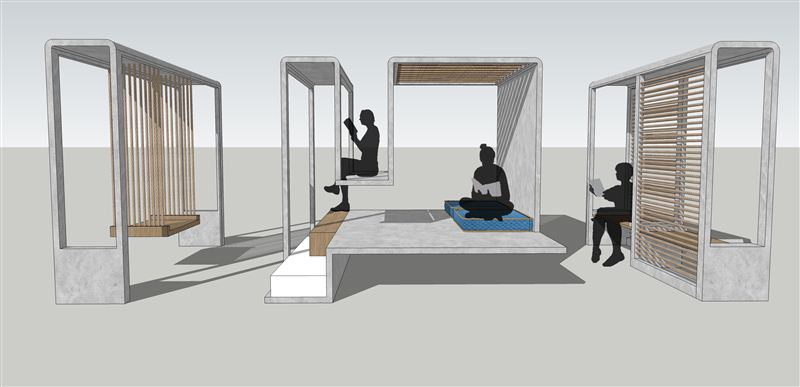 Dubai Culture & Arts Authority (Dubai Culture), the Emirate's dedicated entity for culture, arts and heritage, has commissioned two young Emirati interior designers to create its stand for Design Days Dubai 2017 – the Middle East and South Asia's only collectible design fair. The fair will take place at Dubai Design District (d3) from 14th to 17th March, and is a flagship event of Dubai Art Season 2017.
Dubai Art Season is the umbrella event on the Dubai cultural and creative calendar, and is held under the patronage of Her Highness Sheikha Latifa bint Mohammed bin Rashid Al Maktoum, Vice Chairman of the Dubai Culture.
For the fourth year running, it will bring the city to life with activations of art in public spaces, outdoor art projects, interactive initiatives, workshops, exhibitions, panel discussions, and performances held across Dubai to highlight the Emirate's fast-growing creative landscape.
Design Days Dubai will see designers Alya Al Ghafeli and Jawaher Al Khayyal, who have both recently graduated from Zayed University, collaborating in their first joint project to design Dubai Culture's stand – a seating area that is based on the concept of Iqr'a (read) and captures Emirati heritage.
The stand also continues Dubai Culture's commitment to provide public reading spaces for the community, in line with the UAE National Strategy for Reading 2016-2026.
Iqr'a is the first word revealed in the Holy Quran and its Arabic form was abstracted to create the stand's minimal, modern layout, which will be contrasted with traditional, sustainable materials such as rope and teak wood.
Once Design Days Dubai is successfully concluded, the stand will move between various locations around the city, before being finally installed at the Al Safa branch of Dubai Public Library.
Moza Suwaidan, Director of Projects & Events at Dubai Culture, commented: "We are proud of our strategic partnership with Dubai Design Days – an important event that highlights our continuous commitment to supporting young, emerging artists.
We are delighted to be nurturing and empowering upcoming local talents like Alya Al Ghafeli and Jawaher Al Khayyal, and providing them with a platform from which to showcase their best work.
Our stand aims to create a positive, inspiring environment in which visitors can pause, read and exchange views, which will help to promote a healthy reading habit across the community."
The annual, two-month Dubai Art Season is a definitive initiative that aims to highlight the city's global credentials on the arts scene, bringing together artists from around the world for an unmatched celebration of talent, creativity, innovation and cultural diversity.
Follow Emirates 24|7 on Google News.