Dubai Culture to host artists-in-residence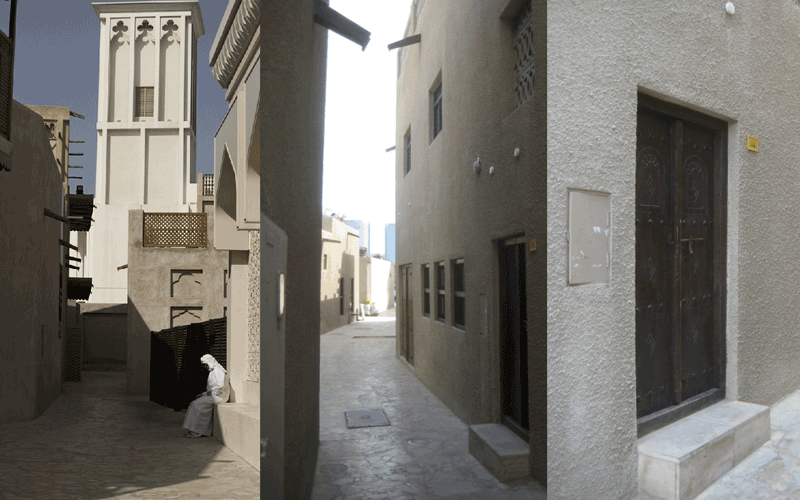 The Dubai Culture & Arts Authority (Dubai Culture) has joined hands with The Delfina Foundation, Tashkeel and Art Dubai, with the support of the British Council, to host an artists-in-residence programme at Al Bastakiya.
The temporarily renovated 10-room plus courtyard building will be transformed into a live-and-work space for two international artists as part of The Delfina Foundation's international artists residency programme in collaboration with Tashkeel.
Iranian-Canadian artist Abbas Akhavan and Tobias Collier from the UK are attending the eight-week residency programme, which commences on February 12, 2011, and engage with Emirati artists Hind Bin Demaithan, Shaikha Al Mazrou, and Shamma Al Amri.
The nature of the residency provides an opportunity for the artists to have a deeper connection with the city of Dubai and experience its culture first hand, thus allowing them to produce new work consisting of audio sculptures, performance, ephemera, and site-specific installations.
The five artists will independently create artforms including installations that span visual art and performance. While all artists have been commissioned to create new artworks for Al Bastakiya, Akhavan has additionally been commissioned to create a site-specific work for Art Dubai Projects, the fair's not-for-profit artistic programme.
All the artworks will be displayed at House 44, which will open to the public for the Art Week from March 13 to 20 - the pinnacle of the UAE's cultural calendar with the 10th Sharjah Biennale and the 5th edition of Art Dubai - and will celebrate the cultural perspective offered by Al Bastakiya and Dubai.
A series of events will take place around House 44's public opening, including an exhibition of artworks from current and previous Delfina artists, as well as artist-talks and other programmes.
Saeed Al Nabouda, Acting Director General of the Dubai Culture & Arts Authority, said: "Al Bastakiya is at the heart of Dubai's cultural identity, and is a vibrant destination for artists from around the world to discuss and share ideas. Tashkeel, who are a key partner in this programme, have already been a significant addition to the neighbourhood by establishing artists studios in House 10. With the Delfina residencies at House 44, we are continuing to build on the vision Al Bastakiya as an arts destination with local and international artists creating work that respond to the unique cultural history of the area."Aaron Cezar, Director of Delfina Foundation said: "The core of this inventive initiative is to develop and strengthen artistic practice by providing career-defining opportunities for exchange, exposure and production, both for visiting artists and local artists. This project embodies all that we, at Delfina Foundation and Dubai Culture aim to achieve as individual organisations; now through this partnership, and with the support of the British Council, we are able to create a very distinctive addition to the activities of Art Week and Art Dubai Projects. We are particularly excited about collaborating with Tashkeel, which is emerging as a leading cultural resource, not only for the UAE but internationally through its own ambitions to develop more international exchange via their creative hubs at Nad Al Sheba and Al Bastakiya."Born in Tehran, Akhavan has been living in Canada since 1992 where he obtained a Masters of Fine Arts from the University of British Columbia, Vancouver. His background in Art History and Visual Arts has taken his artistic practice through a variety of mediums including painting, installation, video/performance and site-specific work.
Tobias Collier graduated from Saint Martins School of Art in 1999 and currently lives and works in London. Collier's work encompasses elements of sculpture, installation, drawing, performance and video, and his practice partly relies upon the translation of scientific research methodologies to the processes of art making.
Follow Emirates 24|7 on Google News.