Dubai Customs Launches Creek clean-up drive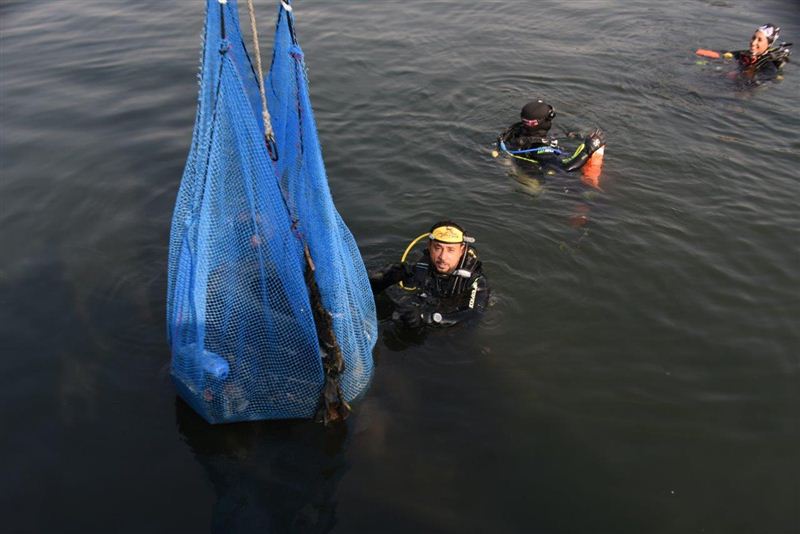 Dubai Customs, represented by Coastal Customs Centers Management and in cooperation with Corporate Communication Department's CSR Section, has held a campaign to clean up the bottom of Dubai Creek.
The major operation, which took place today Tuesday 25th of October in berths 7 and 8 at Dubai Creek, brought together more than 40 divers from Emirates Diving Association and a number of volunteers, in a shared drive to pull the dumped waste from the deep water of the Creek.


The clean-up program is geared to protect the maritime environment by lifting any hurdles to trade traffic and avoid further polluting the waterway.
The program was organized in joint collaboration with key strategic partners of Dubai Customs including Dubai Police, Dubai Municipality, Dubai Corporation for Ambulance Services, General Directorate of Civil Defense, Emirates Diving Association, and Radisson Blue hotel.
"Dubai Customs is extremely committed to protecting the maritime environment of Dubai to ensure sustainable development, and emphasize the cultural legacy of the Creek and surrounding historical sites," said Khalil Saqer bin Gharib, director of Corporate Communication Department at Dubai Customs.
"It is our responsibility to safeguard this very important and busy commercial waterway. The underwater clean-up removed debris of sunken vessels as well as waste dumped by sailors, which would hinder the smooth flow and docking of trade ships using the creek. The operation is expected to lessen environmental pollution in the entire creek area," he added.


Fouad Al Shihi, maritime controller at Dubai Customs, who oversaw the cleanup program, said the campaign preparations took about 30 days and the initiative was highly welcomed by all government stakeholders.
"The clean-up program was very successful thanks to the courageous efforts of all the volunteer divers who went deep into the creek water and raised tonnes of waste that not only would eventually pollute the watercourse but also prevent the easy flow of vessels in and out of the creek," said Al Shihi.
Follow Emirates 24|7 on Google News.