Dubai developer offers 'affordable' housing in UAE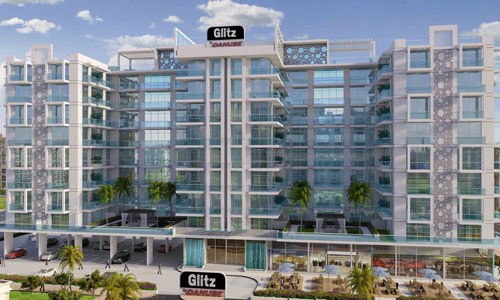 Danube Properties, the real estate arm of Dubai-based Danube Group, says it is committed to offer "affordable" housing to UAE residents, primarily aiming to convert renters into homeowners.

"We have ventured into the affordable housing segment as this is the space where we see a huge vacuum in Dubai. We are expecting a sell out for Glitz 2 tower in Dubai Studio City since we have already received nearly 8,700 inquiries with the majority coming from UAE residents," Danube Group chairman Rizwan Sajan told Emirates 24l7.

"We have also worked out a payment plan that in no way burdens the end user who will pay only one per cent of the unit price on a monthly basis."

The developer has already sold out Glitz 1, with sales for Glitz 2 beginning today (Friday).

A unit buyer will have to pay 10 per cent down payment, 15 per cent in the next 60 days, 25 instalments of one per cent of the unit value per month till handover and 50 instalments of one per cent of the unit value per month after handover.

"All the money paid by the buyer, which includes the monthly instalments, will be deposited in an escrow account. But we will have a lien on the title deed so to ensure that the buyer honours his financial commitment post-handover."

Prices for studio to three-bedroom apartments range between Dh475,000 and Dh1.6 million, or Dh890 per square feet (psf). The project is expected to be completed in the third quarter of 2017

As reported by Emirates 24l7, off-plan unit buyer have to pay 4 per cent registration fee within 30 days from booking to the Dubai Land Department.

Read: Why buying off-plan property in Dubai has become costlier...

"We don't see the new regulation to have any impact on sales… it is good for the buyer as their units get registered with the department immediately."

Asked why the company chose Dubai Studio City to launch a project, Sajan said they have decided to build projects only in master communities where infrastructure is fully ready so the project take off on time and is delivered on time.

The company's first project Dh500-million "Dreamz by Danube" in Al Furjan master community is also fully sold out with United Engineering Construction recently being awarded the construction contract.

Sajan ruled out a price correction in the "affordable" market segment, stating, "We are selling for Dh890 psf compared to units in MotorCity, Dubailand, which are selling for Dh1,100 to Dh1,200 per square feet. We are far below the current price and so we don't see prices coming down."

Read: Is buying property in Dubai cheaper than renting?
Follow Emirates 24|7 on Google News.