Dubai employees may come late for work on foggy days?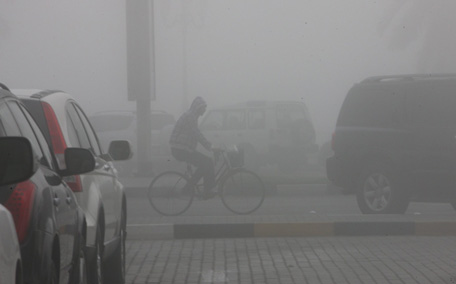 Dubai is considering allowing its employees to be late for work in heavy fog conditions to avert road accidents, a senior police officer was quoted on Monday as saying.
Major-General Mohammed Al Zafin, Assistant Police Commander for Operations, said he had made a proposal allowing all employees in the emirate - of more than two million people - to be late for work for at least one hour in case of heavy fog.
"We cannot totally stop traffic on roads in foggy conditions but we can prevent serious accidents on roads by creating awareness and allowing flexibility in work hours for the employees," Zafin told the Dubai-based Arabic language daily 'Al Bayan'.
"We are seeking legislation or at least a decision allowing the employees to be late for work for one or 1.5 hours in the early morning…so, instead of going to work at 7.30 in the morning, employees should be allowed to go 9.00 on foggy days," he added.
Zafin said heavy fog has always been a major cause of serious road mishaps, adding that adopting a flexible work hours for the employees in such conditions could prevent such accidents and save lives.
"A decision in this respect is humanly in the first place…going a bit late for work does not mean the loss of all work…employers still can make up for any loss by extending work for one hour at the end of the day work hours," he said.
Follow Emirates 24|7 on Google News.