Dubai fans' rock treat: Alice Cooper jams with Slash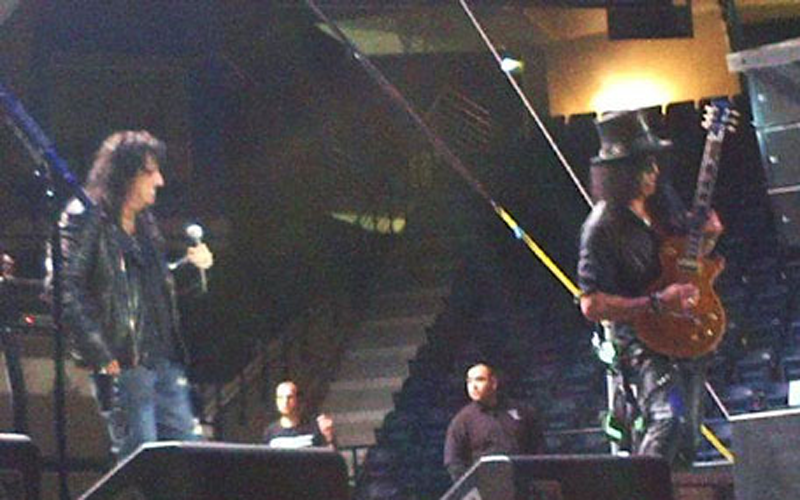 By big concert standards, Slash's performance at the Dubai Tennis Stadium on Thursday could well be termed an 'intimate' gig.
With the Guns'n'Roses legacy now, just that, a legacy, Slash was able to slash and burn his way through a set that showcased his guitar playing skills just for what they are – amazing guitar playing skills.
That's no disrespect to Myles Kennedy who fronted the show and more than comfortably covered the GNR back list – including Paradise City and Welcome to the Jungle.
Picture courtesy Kamran
The band is called the Conspirators and if conspiracy to a great new hard rock blues-tinged sound was the plan - it worked.
And then, Alice Cooper took the stage for the last song.
Yeah, Alice Cooper and Slash 'live' in Dubai. Now that has a whole different feel and ring to it. One that could sell out any arena, any time.
They just did the one song – School's Out For Summer – and sadly, by the time everytime got over the shock, the song was done and so was Slash and Cooper.
MUST READ:
Follow Emirates 24|7 on Google News.