Dubai fully opens world's first A380 facility for business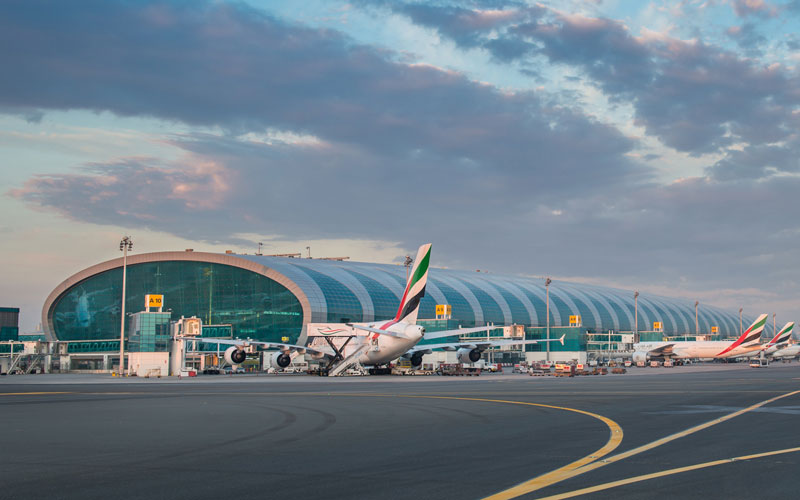 Dubai Airports and Emirates have announced the successful completion of the phased launch of Concourse A – the home of the A380 and the world's first purpose-built facility for the aircraft at Dubai International.
Concourse A boosts capacity at Dubai International from 60 million to 75 million passengers per year. It is a vital part of Dubai Airports' $7.8 billion Strategic Plan 2020 which will increase airport capacity to 90 million by 2018.
In the latest expansion, all 20 A380 capable contact gates and Emirates' luxurious First Class and Business Class lounges, which comprise 29,000 square metres, are now fully operational after a five-week-long phase-in period.
During the first month of operations following its inaugural flight on January 2, 2013, Concourse A has handled 461,972 pieces of luggage carried on over 2,450 flights serving 589,234 passengers.
"The full opening of Concourse A is a significant milestone and achievement in supporting and enabling the continued growth of Emirates, and our focus and commitment to being a leader in offering our customers innovative products and services that provides them with an unsurpassed travel experience," said Tim Clark, President, Emirates Airline.
"With a current fleet of 31 A380s and a further 59 on order, Emirates is the largest operator of this aircraft in the world, and it is only fitting that we have a world class facility that meets this need and represents our leadership in this regard," Clark added.
"Much like the opening of Terminal 3 in 2008, the phase in of Concourse A has resulted in the seamless introduction of world-class infrastructure that responds to the rapid growth of Emirates and caters to the needs of its discerning and truly global customer base," said Paul Griffiths, CEO of Dubai Airports. "Concourse A is a vital element of our $7.8 billion investment in the continued expansion of Dubai International which will see it become the world's busiest airport for international passenger traffic by the end of 2015," Griffiths said.
Concourse A is part of the Terminal 3 complex built for the use of Emirates, from where its passengers can travel to its network of 21 A380 destinations.
With 11 floors and a total built-up area of 528,000 sqm, Concourse A is connected to Concourse B and Terminal 3 via an underground train. Unlike any other airport facility, the First Class and Business Class lounges have dedicated floors that offer direct and convenient access to aircraft boarding gates.
The lounges, which extend the entire length of the concourse, are the largest in the world and offer customers fine dining with showcase kitchens, conference rooms, business centres and a Timeless Spa.
Concourse A also offers an enhanced duty free shopping and dining experience featuring a wide variety of globally recognised food and beverage brands.
Emirates sees 2012-13 income up 18-20%

Meanwhile, Emirates Airlines said on Sunday its year to March 2013 income is seen rising by 18 to 20 per cent.

The biggest carrier in the Middle East will see "an 18 to 20 percent income rise this year," Tim Clark, president of Emirates, said.

For the first six months of the current fiscal year the airlines' net profit jumped by 104 per cent to Dh1.7 billion from Dh836 million in the corresponding period of the previous year.

In the year to March 2012, Emirates had posted a net profit of Dh1.5 billion, down from Dh5.4 billion in the previous accounting year.

Clark said the airline expects to have a fleet of some 210 aircraft by spring 2014.


Follow Emirates 24|7 on Google News.