Dubai has one car for every two residents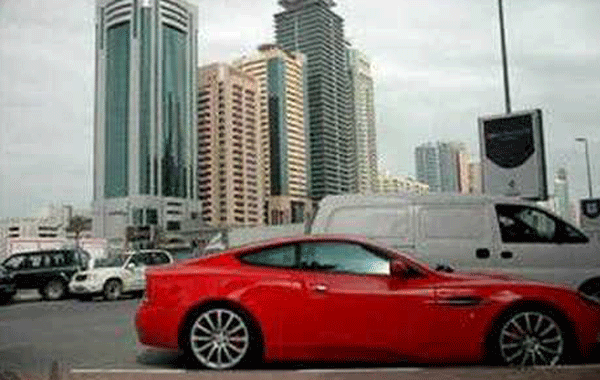 Dubai has more than 1 million registered vehicles serving 1.9 million residents, according to 2010 data from the Roads and Transport Authority (RTA) published by the Dubai Statistics Centre (DSC).
With the number of light vehicles (primarily cars, excluding light buses and light mechanical vehicles) at close to 900,000, that works out to about two cars for every man, woman and child residing in the emirate, among the world's highest ratios.
According to RTA statistics, there were an additional 189,826 light vehicles and motorcycles registered in 2010 compared with 2009,
taking the total number of such vehicles to 914,320 in 2010, 26 per cent more than the 724,494 vehicles registered in 2009.
Of these, light vehicles saw an increase of 183,257, or 25.7 per cent, while motorcycles saw a jump of 6,569, or 52.5 per cent,
during the period. Overall, DSC data shows that the number of vehicles (all classes) on Dubai roads has surged to 1,031,961 in
2010, or 22.6 per cent more than the 841,852 vehicles registered in 2009.
The numbers clearly discredit theories that the smoother-flowing traffic on Dubai roads (compared with the rush-hour jams of 2007/08)
is due to a decrease in the number of cars on the roads.
Despite the new additions, the fact that Dubai traffic snarls in the past 12 months have been almost non-existent save for reasons of a
road accident points to the fact that RTA's traffic management service is improving and is inline with the growth in the number of
cars and other vehicles on the road.
Maitha bin Udai, CEO of the Traffic and Roads Agency at RTA, stated last month the agency had awarded a contract to an international
consultant to upgrade and improve the performance of traffic signals, virtual messaging signs, and the Traffic Control Centre in the emirate.
She said studies conducted on the roads network performance during 2010, which included traffic surveys and analyses of hundreds of locations throughout the emirate, revealed that internal and collector roads and traffic overlapping zones provided a good level of service while freeways provided an acceptable level of service.
"As for traffic signals, the findings as a whole are very good compared to the case in developed countries where traffic congestion at signals is a common practice," she said.
Follow Emirates 24|7 on Google News.