Dubai home prices up 45% in 1 year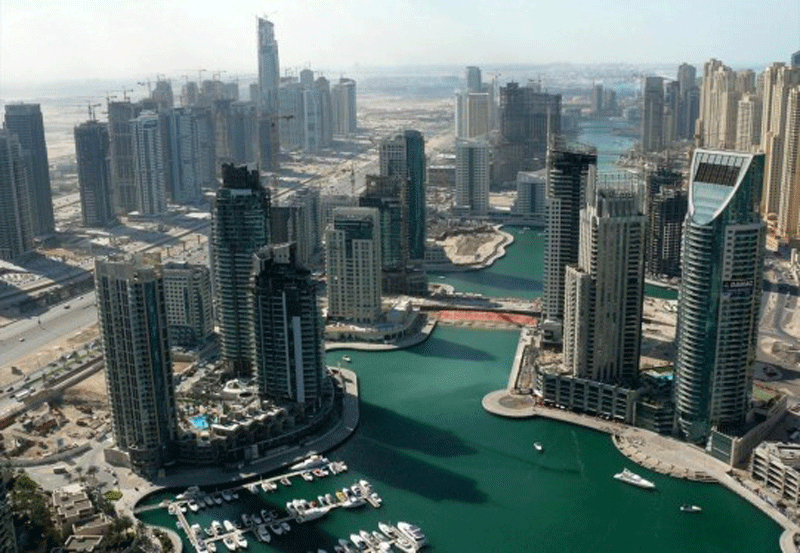 A 45 per cent run-up in home prices over the course of 2013 in certain communities in Dubai has been reported by propertyfinder.ae, the UAE's leading property portal, which recently released the findings of its Q4 2013 report.

Identifying the top residential communities in Dubai in terms of consumer search behaviour on propertyfinder.ae, the portal spotlights a 45 per cent hike in average property values in Dubai's key residential districts over last year.

Pulling out 2013 advertised sale prices for key communities in Dubai, the portal observed an increase of 23 per cent for studios in the Marina and rises of 26 per cent, 27 per cent and 15 per cent for one, two and three bedroom apartments, respectively.

Commenting on growing house values in the waterfront community, Michael Lahyani, CEO and Founder of propertyfinder.ae said, "The Marina's always been a hotspot due to its great loci, picturesque setting, lifestyle and wide range of accommodation options – from studios and apartments facing the waterfront – to higher-priced duplexes and penthouses at Infinity Tower."

Clocking up 11 per cent of the searches conducted on the website and placing second on the list of most searched communities in Q4, Downtown experienced price gains of 20 per cent for studios followed by 16 per cent, 11 per cent and 5 per cent for one, two and three bedroom residences, respectively.

Based on propertyfinder.ae's analysis, Palm Jumeirah properties scored higher rises. Whilst studios did not show much increase, three bedroom properties enjoyed close to a 30 per cent increment in values, followed by one beds at 24 per cent and two beds at 18 per cent.

Dubai Sports City, an up-and-coming hotspot, also peaked in price with studios presenting a 35 per ent increase followed by two bedroom properties at 24 per cent and one and three beds at 19 per cent and 12 per cent, respectively.

Jumeirah Village Circle, another emerging neighbourhood, registered a dramatic 42 per cent surge in sale prices of studios and a 45 per cent upswing for two bedroom apartments in 2013.

"Whilst upturns in property values are great for homeowners and prospective sellers, this year we can expect to see stability in prices with buyers and sellers enjoying a level playing field in the market. Despite the huge amount of stock expected to become available this year, the new rules for off-plan sales and holiday homes for example, should ensure that the market does not enter into bubble territory," added Lahyani.


Follow Emirates 24|7 on Google News.