Dubai Immigration to Filipinos: 'Contact us for help'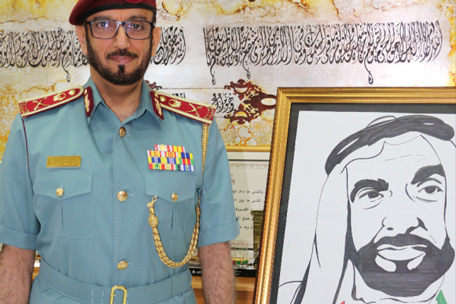 The General Directorate of Residency and Foreigners Affairs in Dubai (GDRFA) has initiated steps to be closer to the emirate's estimated half a million Filipinos, promising weekly updates and calling their attention to a mobile application enabling them to have direct links to the agency's services as well as top officials for their queries and suggestions.
Major General Mohammed Ahmed Al Marri Director General of the agency told The Filipino Times that the move is meant to assist the Filipino community in clearing the air on a range of concerns and to provide them with the latest immigration news.
"To help the community of Filipinos, we'd like to be clear; we'd like them to follow our social media (and) contact us if there's anything," Maj. General Al Marri added.
Al Marri said Filipinos, in the absence of a credible and verifiable information, tend to group together and share mostly unconfirmed reports, hearsays or fake news. "Whatever they hear they take it (as truth)," said the top official.
He said, "We are Dubai Immigration. We are coming to you and would like to share with you all our latest news and we'd like also to hear from you your advices, your suggestions – whatever you have to improve our services. We'll be in touch with you weekly through The Filipino Times."
The agency and its smart services can be followed and accessed at gdrfadubai on twitter, Instagram, YouTube and snapshot.
The app can also be downloaded through Playstore and Google Play for androids, and App store for iphone users, and be installed in mobile phones to learn anything from visa inquiries to visa extension, legal services. It also has a page where customers can monitor status of their papers, even contact Maj. General Al Marri himself if the situation is so dire as to warrant doing so.
Follow Emirates 24|7 on Google News.