Dubai Industrial Park launches new light industrial units at Gulfood 2017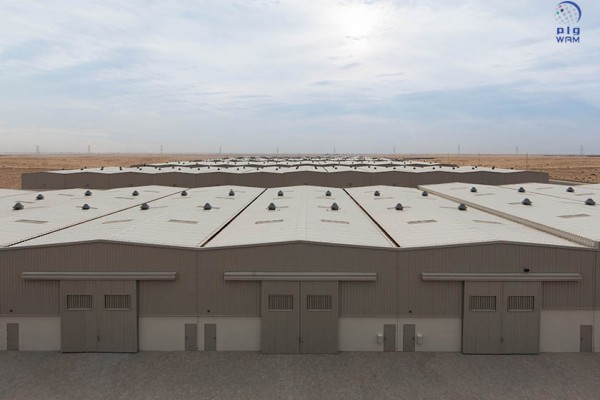 Dubai Wholesale City, a global integrated wholesale trading hub and member of TECOM Group, has announced the launch of light industrial units and refrigerated warehouses at Dubai Industrial Park, the dedicated industrial hub within Dubai Wholesale City, at Gulfood 2017.
In line with its participation at the premier global annual food expo that runs from February 26 until March 2 at the Dubai World Trade Centre, Dubai Industrial Park will showcase these new solutions including a cross-sectional scale model of the 1.5 million square feet complex of light industrial units and refrigerated warehouses ranging from 5,000 to 11,000 square feet that cater to the demands of corporates from the food and halal sector with a focus on small and medium enterprises (SMEs).
Furthermore, an interactive screen will highlight the industrial hub's comprehensive portfolio of solutions that support investors and manufacturers in the food industry. These include industrial land, warehousing facilities, open storage yards, labor villages, offices, and showrooms.
Saud Abu Al-Shawareb, Chief Operating Officer of Dubai Industrial Park, said: "The food industry is witnessing a strong growth in the GCC region with consumption levels expected to increase by 57 percent between 2014 and 2030 due to economic and population growth as well as a surge in tourist numbers. The food industry is one of the main pillars of the Dubai Industrial Strategy 2030 that we are working on implementing in collaboration with our partners. We are confident that our offering will help consolidate the status of Dubai and the UAE as a leading hub for the industry."
"The light industrial units and refrigerated warehouses have been designed to suit the requirements of SMEs that play an important role in driving the growth of the food industry. In line with Dubai's efforts to become a global hub for halal products and in view of the 20 percent annual growth of the halal sector, we aim to meet the demands of investors, startups, and SMEs active in this sector. Dubai Industrial Park is keen to support the growth of its partners and contribute to achieving Dubai's vision to become the capital of Islamic economy," he added.
Follow Emirates 24|7 on Google News.