Dubai jobs app downloaded 15,700 times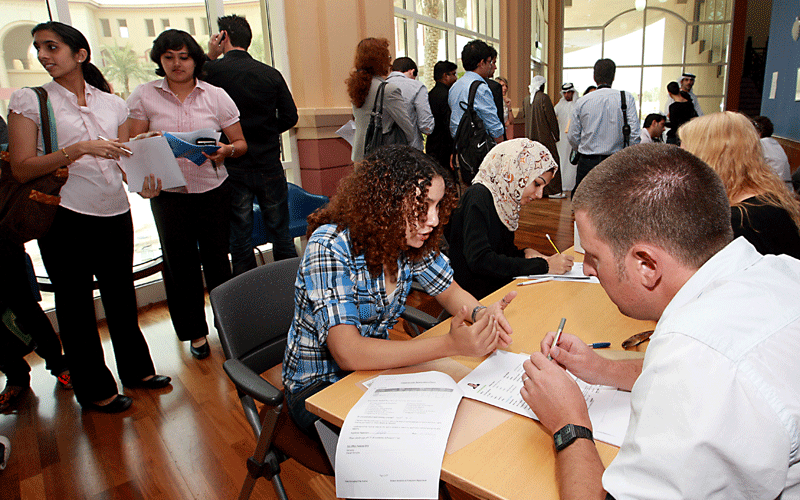 The mJobs app, which was launched by Dubai Smart Government Department (DSG) on April 27, has been downloaded by 15,700 users during the three weeks of its launch, starting from the Careers UAE Fair at the end of April 2015.
The statistics revealed by DSG showed that 67,740 various operations were processed through the app from 18 government entities so far participating in the app and offering their job vacancies through it. As many as 3,000 people registered through the mJobs app itself, while 12,700 people applied for the announced job vacancies.
"The unprecedented success of the mJobs app is a strong indicator of the interaction the public has with the smart transformation," said Ahmad bin Humaidan, DSG Director General.
"This smart app comes in tune with the theme of the connected smart services of the Dubai Smart Government Strategy 2014-2017, which requires government services to be provided through mobile phones and smart devices (mobiles and tablets)," he added.
"It is based on our customers' feedback received through various surveys and on our belief in the importance of combining efforts among Dubai government entities to ensure the fulfilment of the leadership's vision of meeting all the requirements that contribute to the satisfaction and happiness of all those living in our emirate and country and dealing with our government entities inside and outside the UAE," he said.
Bin Humaidan explained that DSG's methodology is to bring together as many government entities in a harmonious manner, noting that the new app would effectively contribute to enhancing the competitiveness of Dubai on all international indices, enabling it to become the smartest government and city regionally and globally.
The mJobs app has many features including: allowing users to view all the job vacancies in the participating government entities as soon as they login. In addition, several channels have been added to give jobseekers easy access to the app including logging in through the job applicant's Facebook account and the feature of uploading his/her CV through Dropbox or Smartphone. Work is underway to launch a version of the app for Android users shortly.
Follow Emirates 24|7 on Google News.