Dubai landlords luring tenants with 3-year rent freeze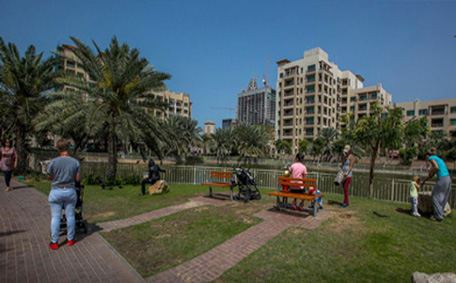 A decline in demand for property has forced Dubai landlords to lure new tenants with a three-year freeze on rent rises within an incentive package intended to stimulate stagnant business, according to real estate agents.
The other traditional incentives include a free month's rent, more payment installments for the property and free water and electricity in the first month, they say.
"Landlords in the emirate have come up with totally new incentives that have not been offered in the real estate sector before.
"Some of them are trying to attract new tenants with an agreement not to increase rent for three years," said Muhannad Al Wadeya, manager of the Dubai-based Harbor Real Estate.
"This agreement does not violate rules set by the Dubai Land and Property Department.
"It is intended to lure in new tenants and stimulate dormant business following decline in demand for property in the recent period."
Quoted by the Dubai-based Arabic language daily 'Emarat Al Youm', Wadeya said new incentives by property owners also involve free internet services for tenants and free access to the gym, swimming pool and other facilities.
"Property companies want to attract new clients or keep the old tenants to maintain business after the property sector was affected by a surge in supply," he said.
Another agent said Dubai's property market is passing through what he described as a "correction period", adding that this has given rise to incentives to the customers.
"Some landlords want to attract new customers while others want to keep old tenants without any change in rent.
"I think there is no harm done by the landlords when they offer such incentives," said Majid Al Agha, general manager of Balhasa Real Estate.
"Many real estate firms are making offers for their existing clients more than for new tenants.
"This is a successful marketing technique because the relationship between the landlord and the tenant is old and continuous."
He said some of the incentives being offered for old customers include better maintenance services and an increase in rent installments to six or eight from four.
"The incentives offered by property owners to tenants will definitely stimulate the market," said Saif bin Youkha, CEO of AS International, a Dubai real estate group.
"Landlords appear to be resorting to innovative incentives and marketing techniques to give a fresh momentum to the market.
"All these incentives are designed by the landlords to keep their existing tenants or lure in new tenants so their property units will be fully occupied."
Follow Emirates 24|7 on Google News.