Dubai launches initiative to accelerate into the future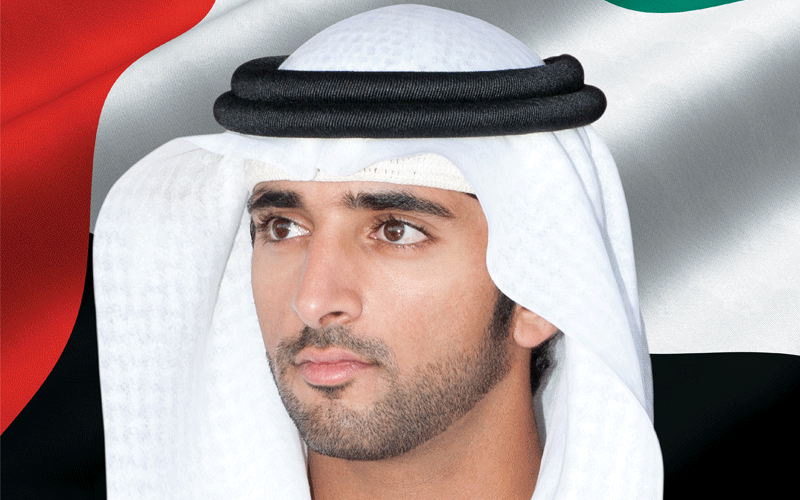 Sheikh Hamdan bin Mohammed bin Rashid Al Maktoum, Crown Prince of Dubai and Chairman of Dubai Executive Council, has launched the Dubai Future Accelerators, the largest accelerator for government services in the world, to enable rapid deployment of transformative technologies.
He said launch of the initiative was in line with directives from His Highness Sheikh Mohammed bin Rashid Al Maktoum, Vice-President and Prime Minister of the UAE and Ruler of Dubai.
"Sheikh Mohammed bin Rashid's vision is the engine to achieve our goals and transform the UAE into the global capital to explore and create the future," Sheikh Hamdan added in a statement.
Accelerators are programmes and integrated systems designed to support entrepreneurs and innovators to turn their ideas into successful companies, he added.
The new initiative will enable rapid deployment of transformative technologies in the emirate by connecting the world's most innovative companies with leading figures in government.
Dubai Future Accelerators has been designed as part of the "Dubai Future Agenda' to develop 21st century solutions and initiatives around the world.
It seeks to bring together top international companies and entrepreneurs to address seven key "21st century opportunities" to create breakthrough solutions for exciting opportunities and pressing challenges.
This includes the application of cutting-edge technologies like AI and robotics, genomics, 3D printing, distributed ledgers, biomimicry and biotechnology, as well as new business models and ways of working.
Unlike other programmes, The Dubai Future Accelerators will focus on the identification and deployment of futuristic prototypes and products at a city-wide scale, something which no other programme can offer.
Dubai to Become a Leading Test Bed for New Technology
"Throughout history, Dubai has created and recreated the government and industries it needs in order to take advantage of the world's most important trends and opportunities. From the creation of Emirates Airlines to our world leading ports, business centers and tourist infrastructure, we have always identified what is needed next and done what was necessary to make it happen," Sheikh Hamdan added.
"Today we continue that process by launching Dubai Future Accelerators. We invite all those across the world who want to create a better future to come to Dubai and help us create a better future," said Mohammed Al Gergawi, UAE Minister of Cabinet Affairs and the Future and Vice-Chairman of Dubai Future Foundation.
"Those lucky enough to be selected will get to experience firsthand how readily we can move mountains together, how quickly we create change, and how anything is possible. Let it start here in Dubai, but let it touch the entire world," Al Gergawi said.
"When it comes to innovation, there is a flood of good ideas but not enough champions with courage and vision to test them out," he added.
"You could say that there is an 'implementation gap'. This is why we are launching Dubai Future Accelerators to close this gap connecting our most powerful and influential government leaders with the world's most ambitious companies and entrepreneurs."
A New Kind of Programme
"This is not a traditional accelerator programme," Dubai Future Foundation CEO, said Saif Al Aleeli. "This isn't about marketing plans and search engine optimisation. This is about connecting your ideas and innovations with the people who have the power to make them real. This is about creating and testing real proof of concepts and prototypes at the city-wide scale."
Dubai Future Accelerators are structured around a series of challenges for the future, proposed by the seven founding organisations. These organisations include:
Their key "future challenges", which will be announced shortly, range from developing personalised learning systems that work across curriculums and cultures, technologies that reduce water and energy consumption by a factor of 10, automated cargo delivery services that reduce congestion and CO2 emissions, and biologically inspired building materials that are faster, cheaper, and more effective than traditional materials.
Entrepreneurs and technologists from around the world will be invited to submit proposals that meet one of these challenges with cutting edge products or new technologies. Winning companies and innovators will be flown to Dubai and provided dedicated creative workspaces in the Future Accelerator's newly-opened facility in Emirates Towers, with full access to a state-of-the-art prototyping lab and deep engagement with the government leaders championing each area.
They will then participate in a three month programme working closely with industry experts, government partners, and mentors to develop proposals for world-leading prototypes and test deployments of their cutting edge approaches.
At the conclusion of the programme, the most promising solutions will be selected for implementation and commercial development. Outside investors and potential customers will also have access to participating companies after completion of the prestigious programme.
The challenges will be announced and applications will opened to the world in the coming weeks. Anyone can apply, from start-ups to large companies, as long as they have a working prototype that addresses one of the key challenges to be announced.
Part of a Larger Strategy
Dubai Future Accelerators is being run by the Dubai Future Foundation as part of the Dubai Future Agenda, a far reaching campaign to develop 21st century solutions and initiatives around the world. Other parts of the Agenda include the Dubai 3D Printing Strategy (with the Dubai Municipality), the Dubai Autonomous Transport Strategy (with the RTA), the Global Blockchain Council, and the Museum of the Future.
Follow Emirates 24|7 on Google News.